If you have celiac disease or a gluten intolerance, you may be wondering if your favorite ice cream is gluten free. In this post, we answer "is coldstone gluten free?"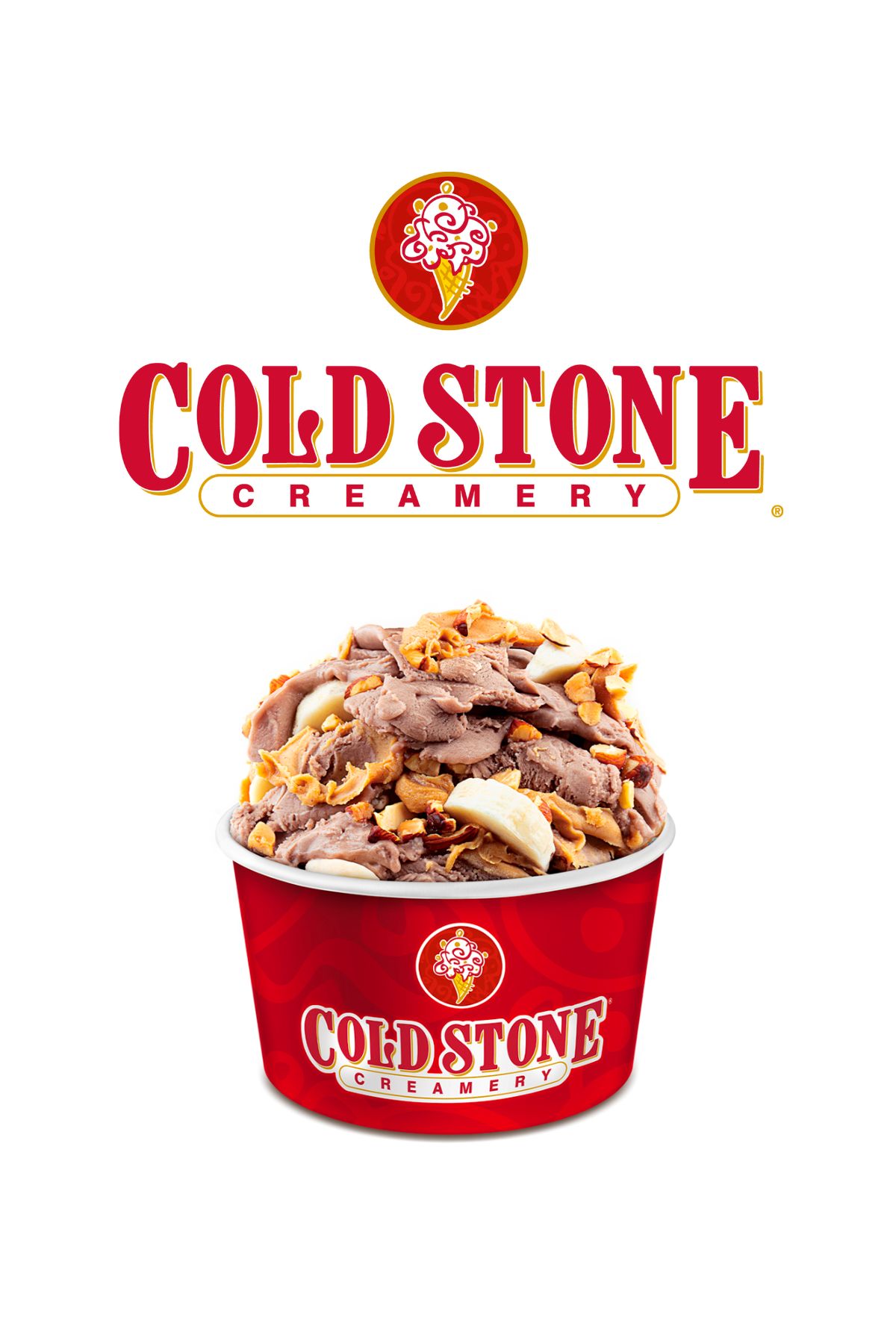 Cold Stone Creamery Locations are ice cream shops in the United States known for their ice cream flavors. If you are looking for gluten-free ice cream, and are craving Cold Stone, it is important to always look at the ingredients list.
Is coldstone gluten free?
On the Cold Stone website they state: "Cake Batter®, Cinnamon Bun, Cookie Dough, and Oatmeal Cookie Batter ice creams do contain gluten. Additionally, any candies that have a flour component to them also contain gluten. Although we take precautions by cleaning the mixing stone often, we can't guarantee residual products containing gluten won't accidentally be mixed into your ice cream. A complete list of products containing gluten can be found here."
According to the allergen information sheet on the Cold Stone Website, the following ice creams are not gluten free:
Banana Bread Batter Ice Cream
Boo Batter Ice Cream
Cake Batter Ice Cream
Cake Batter Ice Cream® made with Moose Tracks Fudge
Cake Batter Ganache™ Ice Cream
Chocolate Cake Batter™ Ice Cream
Chocolate Cake Batter™ Ganache Ice Cream
Chocolate Cupcake Ice Cream
Chocolate Layer Cake Ice Cream
Chocolate Malt Ice Cream
Cinnamon Bun Batter Ice Cream
Circus Animal Cookies Ice Cream
Classic Cookie Dough Ice Cream
Cookie Butter Ice Cream
Frozen Hot Chocolate Ice Cream
Fudge Brownie Batter Ice Cream
Fudge Mint Cookie Ice Cream
Golden OREO® Cookie Ice Cream
Gooey Butter Cake Ice Cream
Marbled Cake Batter™ Ice Cream
Milk & Cookies Ice Cream
OREO® Crème Ice Cream
Peanut Butter Cookie Dough Ice Cream
Peanut Butter & Jelly Ice Cream
Pineapple Upside Down Cake Ice Cream
Pumpkin Bread Batter Ice Cream
Red Velvet Cake Ice Cream
Snickerdoodle Cookie Ice Cream
Strawberry Cake Batter™ Ice Cream
Strawberry Shortcake Ice Cream
Is coldstone gluten free: sorbet
According to the gluten free options listen on the allergen sheet, all of the sorbet menu items are gluten free.
The sorbet are all also considered to be vegan-friendly options as their base is fresh fruit and contains no animal products.
Frozen Desserts:
silk chocolate almondmilk frozen dessert is considered gluten free
Candies and Cookies:
The following are considered safe for those who cannot eat gluten:
Almond Joy
Butterfinger
Chocolate Chips
Ghirardelli® Caramel Square
Chocolate Shavings
Gumballs
Gummy Bears
Heath Bar
M&M's
Peanut M&M's
Reese's Peanut Butter Cup
Reese's Pieces
Snickers
White Chocolate Chips
YORK Peppermint Patties
Mix ins
The following are considered safe for those who cannot eat gluten:
Blue Sugar Crystals
Brown Sugar
Coconut
Chocolate Sprinkles
Dance Party Sprinkles
Gold Glitter
Lucky Charms Marshmallows
Marshmallows
Peanut Butter
Rainbow Sprinkles
Sugar Crystals
Fruit
All of the safe is fruit and is safe for all major food allergies (fruit is great as it is a natural flavor and not an artificial flavor)
Nuts
Cold Stone does use tree nuts but all of the nuts are considered safe for those who cannot have gluten.
Toppings:
The following are considered safe for those who cannot eat gluten:
Caramel
Cinnamon
Fudge
Honey
Marshmallow Crème
Reese's Peanut Butter Sauce
Rich's On Top Whipped Topping
Waffle products
None of the waffle products are considered safe as they are made of ice cream cones
is Coldstone gluten free: Sundaes
Banana Split Decision is considered gluten free
Is Coldstone gluten free: Signature Shakes
The following are considered gluten free
Chocolate Silk® Shake
Oh Fudge!
Reese's Chocolate Peanut Butter Dream
Savory Strawberry
Very Vanilla
Signature Smoothies
All smoothies are considered gluten free
Signature Cookie Sandwiches, Signature Cakes, and Signature Pies:
None of these are considered safe for those on a gluten-free diet
​So, is coldstone gluten free?
While Cold Stone has an extensive allergen menu and delicious ice cream, it may not be a great option for those who have celiac disease or a severe gluten allergy. While they no doubt use their best efforts to ensure that there is little to no cross-contamination, you cannot be 100% sure. If you feel that it is worth the risk, they do have an inclusive menu and you should always be sure to check the nutritional information to make sure that the great taste of their ice cream does not turn sour due to gluten-containing ingredients. They do have a variety of gluten-free flavors so if you are an ice cream lover and you feel safe taking the risk, it could be a great way to experience ice cream. Always remember to ask for a clean scoop (or a new scoop) in order to enjoy the best ice cream in the safest possible way.
Remember, just because gluten-free products are available there is still always a high risk of cross-contamination in places that are not dedicated to being gluten free.
LEAVE A RATING AND REVIEW!
Did you find this helpful? If you did, let me know! And let others know too by leaving a comment and star rating. Reviews are incredibly useful in helping other people find my site and make my recipes. Thank you so much!
Laura
Check out other articles and recipes here