If you are a lover of oreos but are gluten free and dairy free you may have asked yourself "are gluten free oreos dairy free?". In this post, we discuss what is safe for you to eat and recipes you can make.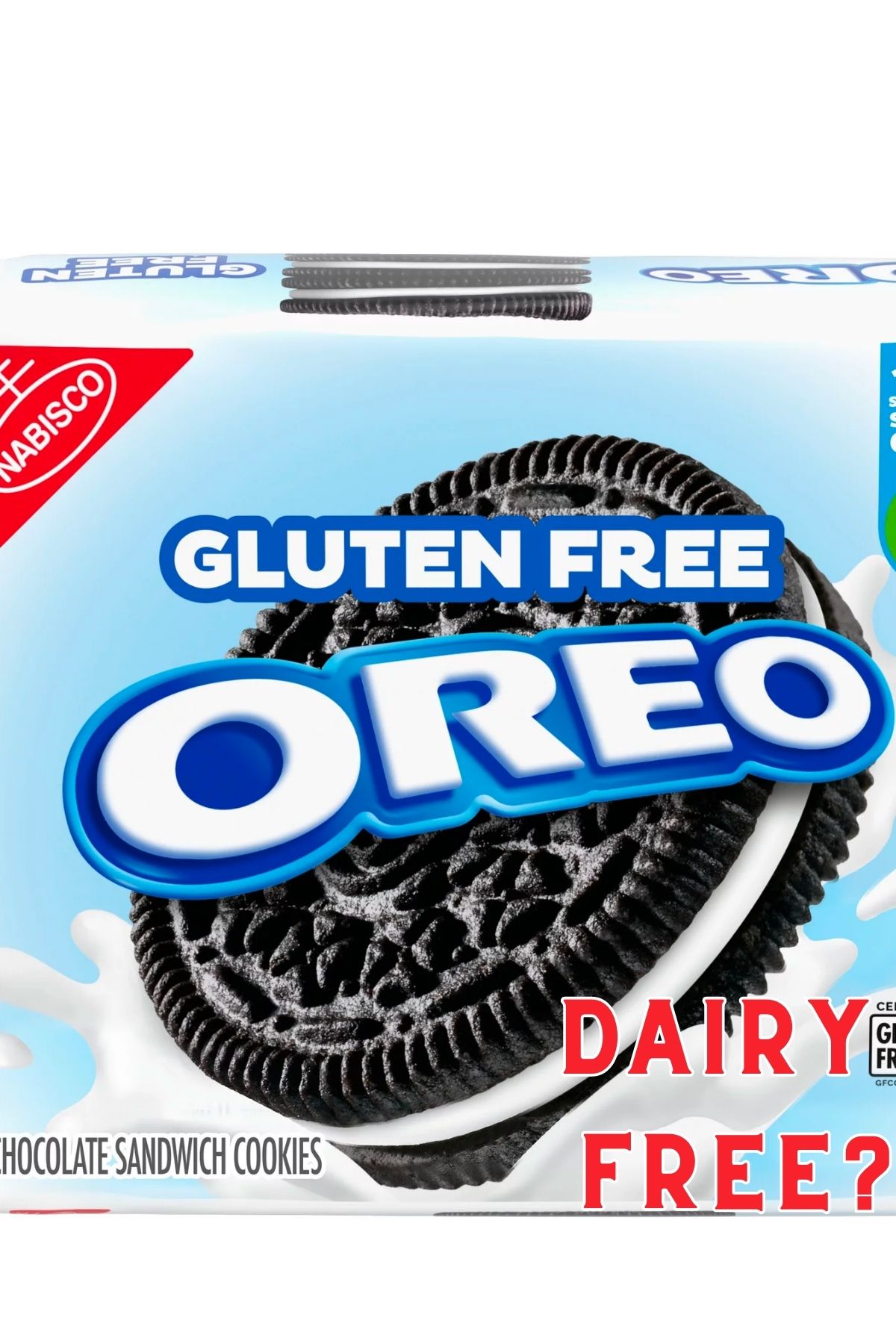 What are Gluten Free Oreos?
Milk's Favorite Cookie Is Now Gluten Free OREO fans will celebrate this delightful, certified gluten free treat. These gluten free chocolate wafer cookies are made with real cocoa and a blend of gluten free flour! OREO Gluten Free Chocolate Sandwich Cookies are a tasty new spin on the classic treat, and just as dunkable. The combo of chocolate wafer cookies and creme makes any moment or occasion a little bit sweeter. A Taste of Nostalgia Resealable packs make it easy to share this iconic treat, and your cookies stay fresh until you're ready to enjoy them! Delight friends at work or in the classroom, or put a sweet twist on party favors, goodie jars, or gift bags. This package contains 1 pack of OREO Gluten Free Chocolate Sandwich Cookies.
What are the ingredients in gluten-free oreos?
SUGAR, WHITE RICE FLOUR, TAPIOCA STARCH, PALM OIL, CANOLA OIL, WHOLE OAT FLOUR, CORNSTARCH, COCOA (PROCESSED WITH ALKALI), INVERT SUGAR, SOY LECITHIN, BAKING SODA, SALT, XANTHAN GUM, CHOCOLATE, ARTIFICIAL FLAVOR.
As we can see from the ingredients list from the Oreo website. Gluten free oreos are free of several allergens:
They do not contain any dairy products, animal products, peanut butter. They are therefore not only safe for those with celiac disease, but those on a vegan diet. The flours that they use are gluten-free flour (such as rice, tapioca, oat). It is relatively simple ingredients compared to some other processed cookies, but, it is true that gluten-free oreos are a vegan-friendly cookie and good for those on a dairy-free diet.
If you are highly sensitive as a celiac, you need to be sure of the manufacturing process to ensure that there is no cross-contamination of any product. If you feel that it is not worth the risk, you can buy gluten-free sandwich cookies from a gluten free company (such as Glutino). Their cookie also does not contain any animal-derived ingredients, is safe for those on a gluten free diet, and is just as good as vegan oreos.
Gluten free oreos are available at most grocery stores.
Are regular oreo cookies gluten free?
No- regular oreos are not gluten free (neither are golden oreos). They both contain wheat flour. Original oreos are not safe for those on a gluten free diet.
Recipes to make with gluten free and dairy free oreos.
Since oreos gluten-free are also dairy free, let's look at some recipes that use them! They have all of the flavor of classic oreos except these are safe for the gluten free and dairy free folks in your life. These are great for any oreo fan. Amp up your recipe game while using these gluten-free cookies and let's get creative.
Oreo Milkshake without Ice Cream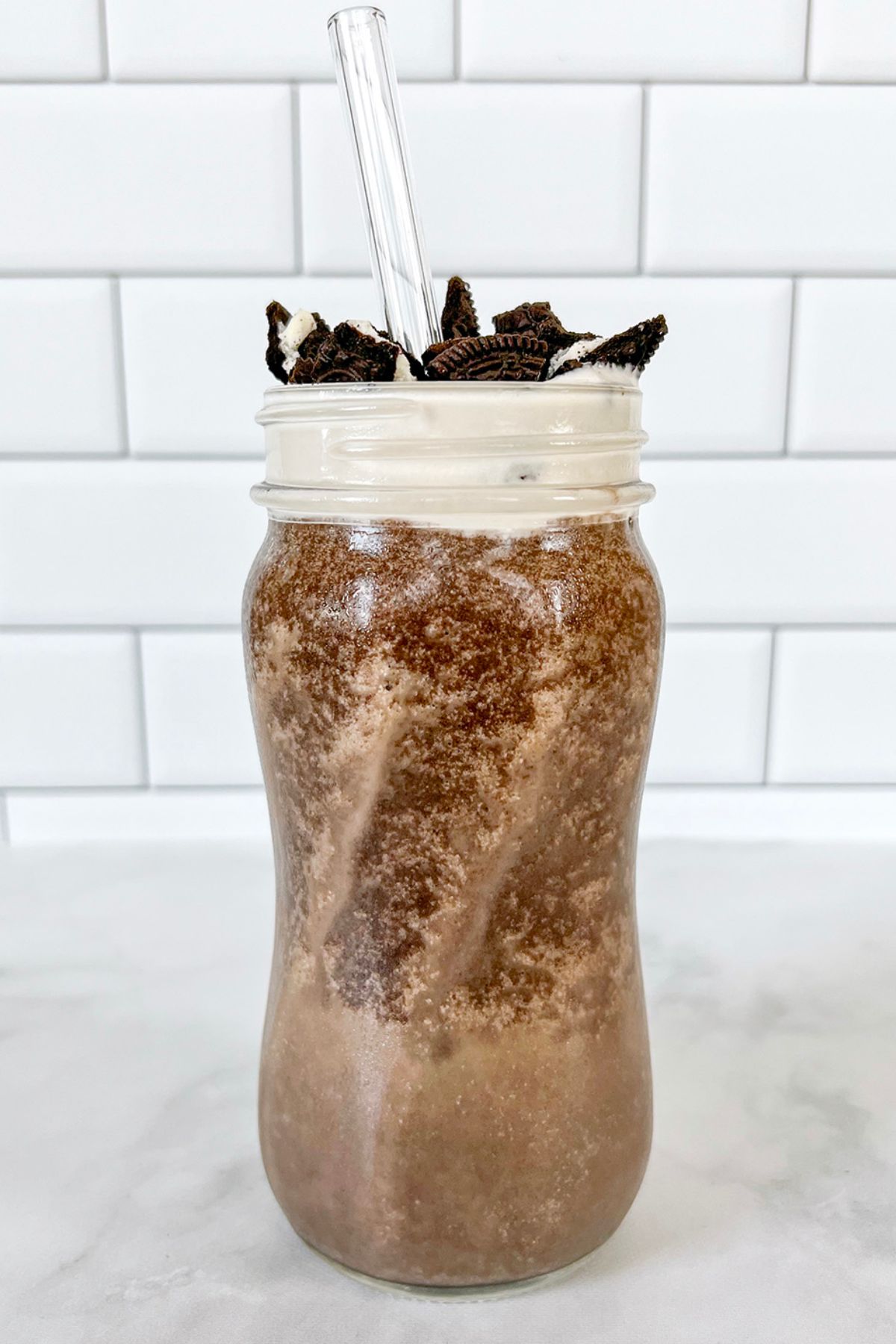 This 3 ingredient oreo milkshake without ice cream is rich, thick, and creamy. It's made with simple ingredients and takes less than 5 minutes to blend together. Here
GLUTEN FREE DAIRY FREE OREO CUPCAKES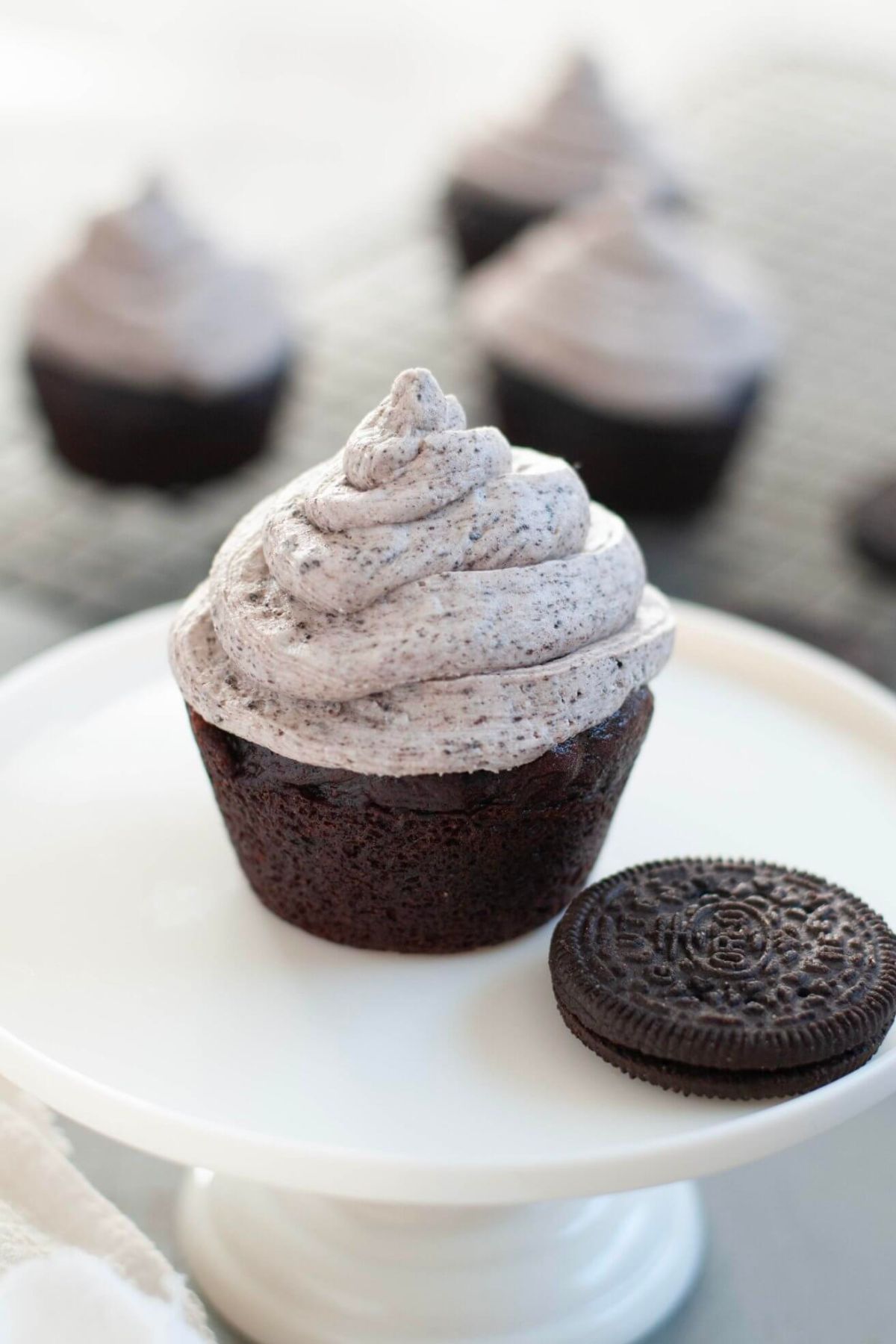 Gluten-free Dairy-free Oreo Cupcakes are your favorite cookie made into a tall, tender dessert. Here
GLUTEN & DAIRY-FREE TRIPLE CHOCOLATE PIE (GLUTEN, DAIRY, EGG, PEANUT & TREE NUT FREE; VEGAN)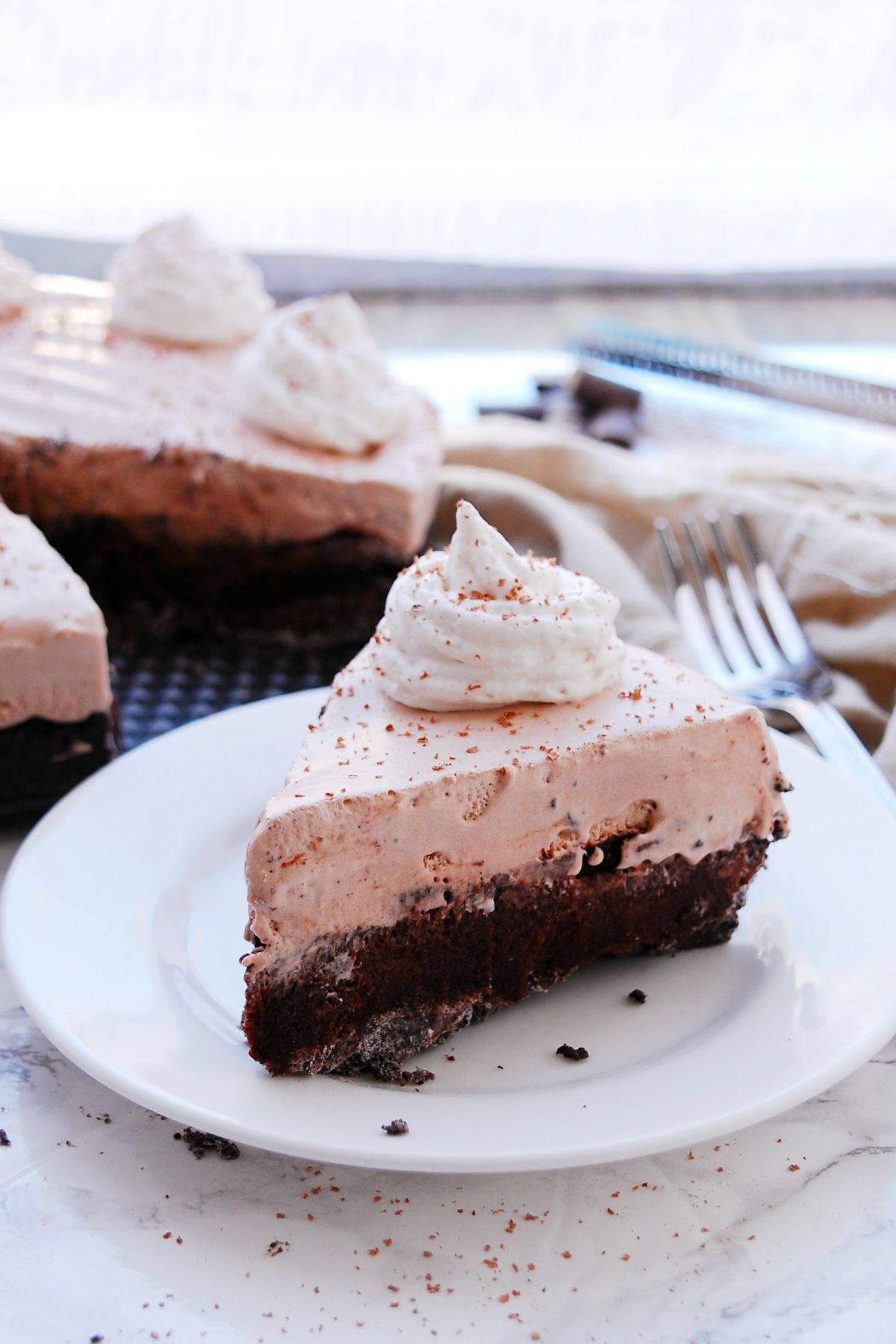 Oreo Cream Cheese Cookies are buttery, chewy and soft. Loaded with rich white chocolate chips, cream cheese and lots of oreo cookies, baked until chewy on the outside with a soft buttery center. Here
These recipes are a great option for anyone on a gluten-free diet. Gluten-free oreo cookies are also dairy-free cookies (and vegan as they contain no animal ingredients) that are safe for anyone with Celiac or a gluten intolerance.
Did you find this helpful? If you did, let me know! And let others know too by leaving a comment and star rating. Reviews are incredibly useful in helping other people find my site and make my recipes. Thank you so much!
Laura