This post was initially written prior to the passing of my grandmother, Adele. She lost her battle with cancer on September 29th 2018. I miss her every day.
Josh and I essentially had a destination wedding. It was a destination for everyone except us (and two of our neighbors). My entire family living in Canada, and none of our family and friends living in Richmond, meant that everyone was travelling to the wedding.
As with all destination weddings, this meant that not everyone count attend. The most important person missing (for me) was my grandmother.
She is essentially the coolest woman. She loves Game of Thrones, books and the show (yes, she has read them all multiple times, and is waiting for the next one. Get on it GRRM), she is the best baker, and she is honestly the best grandmother. Josh won the lottery of grandma's when he married me because he now gets to share her. One of my dearest friends, James, was a total mensch the day of our wedding, For the ceremony, he sat upfront with my family (as he is family in my eyes) and held my phone with skype open so that she could be a part of our day.
So what we decided to do was take a trip to Vermont. The first few days of our trip would be what I started labelling as our "minimoon", and the last part would be spent with my family aka grandma time. Burlington is 2.5 hours away from Montreal, so it seemed like a pretty good meet spot.
We flew from Richmond via Philadelphia into the Burlington airport, and began our trip. We booked a rental car through National and got a pretty sweet new Nissan Altima. We decided for the first part of the day that we would drive to the capital Montpelier and have lunch, as well as look around a bit.We had lunch at an Italian restaurant called Sarducci's. They had a gluten free menu and it was right on the water.
We wandered around Montpelier for about an hour. It has an incredibly cute main street, some awesome old mansions, nice churches, and cute cafes.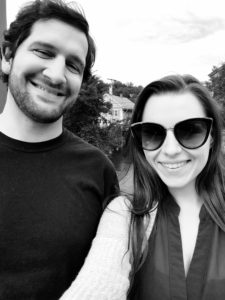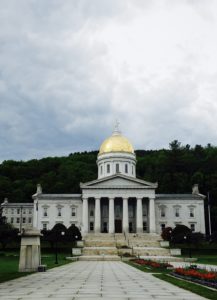 From Montpelier we made our way to Woodstock, the highlight of the minimoon. When researching places in Vermont, Josh and I both came across this town and decided independently that we needed to visit it. We decided we would stay at the Kedron Valley Inn, and it was an excellent choice. The Inn is about 10 minutes past the actual town and is nestled in a more rural area. We decided that we would have our dinner at the property that night and it was delicious. The staff working that night, a lovely lady named Laura, also assured me what was safe for me to eat, and I greatly appreciated it.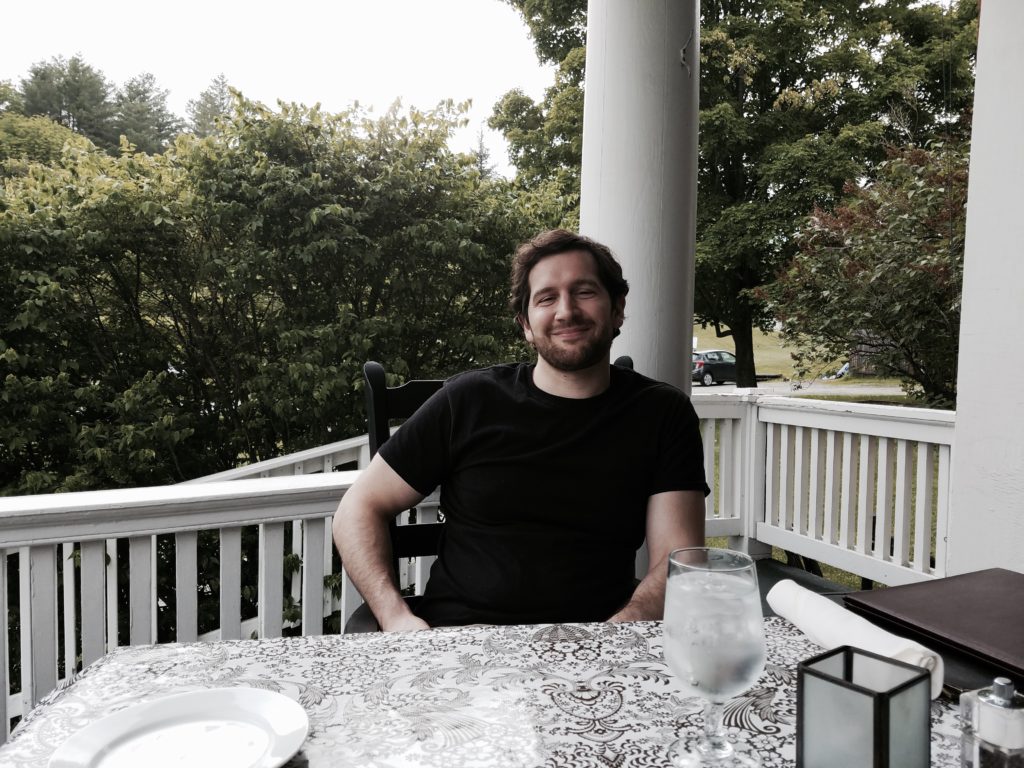 The next day, we wandered around the town which was incredibly charming. We had breakfast at the inn (which was included), and then had a coffee at Mon Vert Cafe. Historically, the Billings family ($$$) lived close by and after a marriage with the Rockafeller's, they created a trust for the town. The town continues to use this trust for upkeep, and this has made it a little bit of a tourist destination. There is a national park right by the town where the mansion of the family and their farm are open for tours. We had lunch at the Woodstock Inn and Resort for a nice break after walking around for a few hours. All of the buildings are charming. There is a wooden covered bridge, stone churches, and wonderful stores (be sure to check out the general store!). We rounded out our day by having dinner at the Prince and the Pauper, where they tell everyone before they come in that they need to disconnect- no phones in the dining room. The restaurant was lovely, the staff was great, and the food was fantastic. The desserts were out of sight, overall, it was a perfect minimoon. We are counting days until we can go back to Woodstock. If you are ever in the area, or simply looking for somewhere to go for a few days, Woodstock is an amazing choice.
Part 2
The minimoon part of our trip was now over. We will eventually take a honeymoon once my green card is settled, but until then, we will always have Woodstock.We made the drive from Woodstock to Burlington where we would meet with my family (yay, Grandma time), and then make the drive to the cabin that we would be staying in for the rest of our time in Vermont. The cabin was awesome. It is located on Lake Iroquois, and has a beautiful view of the water. It came fully equipped with kayaks, a canoe, and chairs if you just wanted to lounge around. The best part of the entire stay was being able to see my grandmother, who I had not seen in 5 months (the longest we have gone without seeing each other, ever). During our time at the cabin, we ventured into Shelburne and South Burlington for our dinners. Our first night we went to Folino's, where we had wood fired pizzas (they were extra careful with mine, and the girl who took my order had celiac disease), and for our favorite dinner for part 2 of our trip, we went to Pauline's Cafe.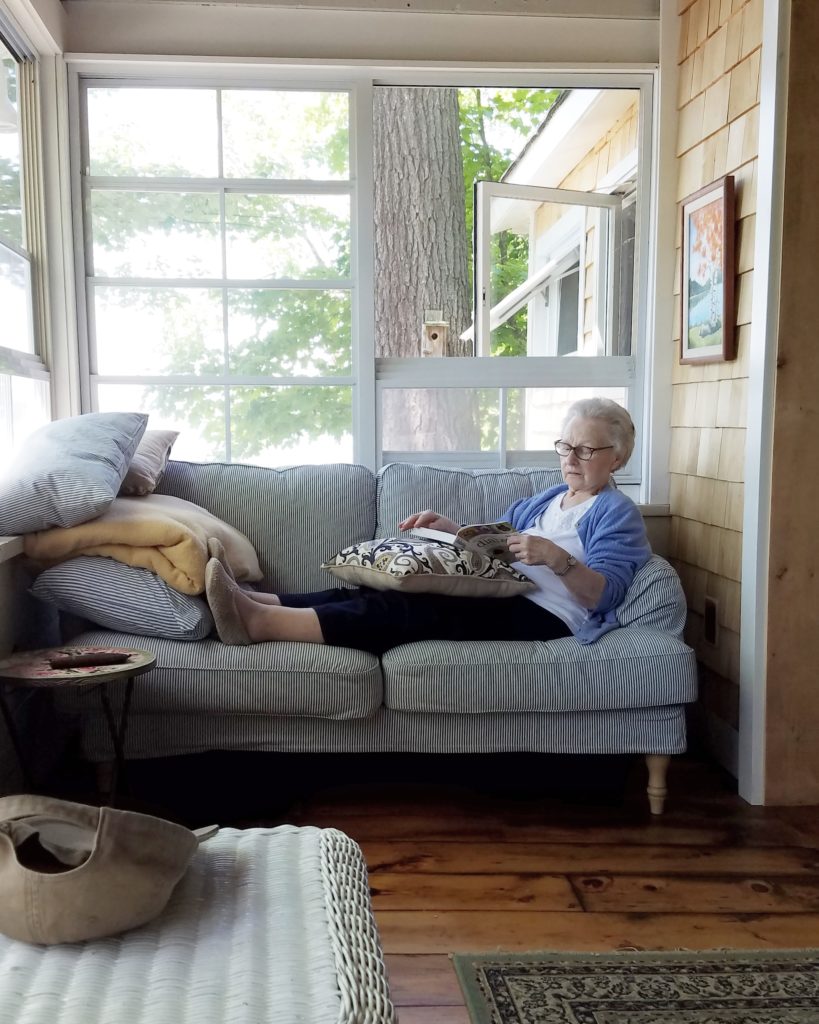 We parted ways with my family on the Monday morning. We had time to kill before our 6 pm flight. We decided to hang out by the water a bit in the morning before making our way to Stowe.
The main reason to go in this direction is because it is in close proximity to the Ben and Jerry's headquarters. For 4$/ person, you can get a really neat tour of the factory that comes with an ice cream tasting (they had allergy menus on hand, huzzah). The site itself is pretty big, there are fun things to do. You can pretend to be Ben and Jerry as well as take a fun trip to the Flavor Graveyard. We spent the rest of our day in Burlington, where we had lunch at Leunigs (so so good) before heading to the airport.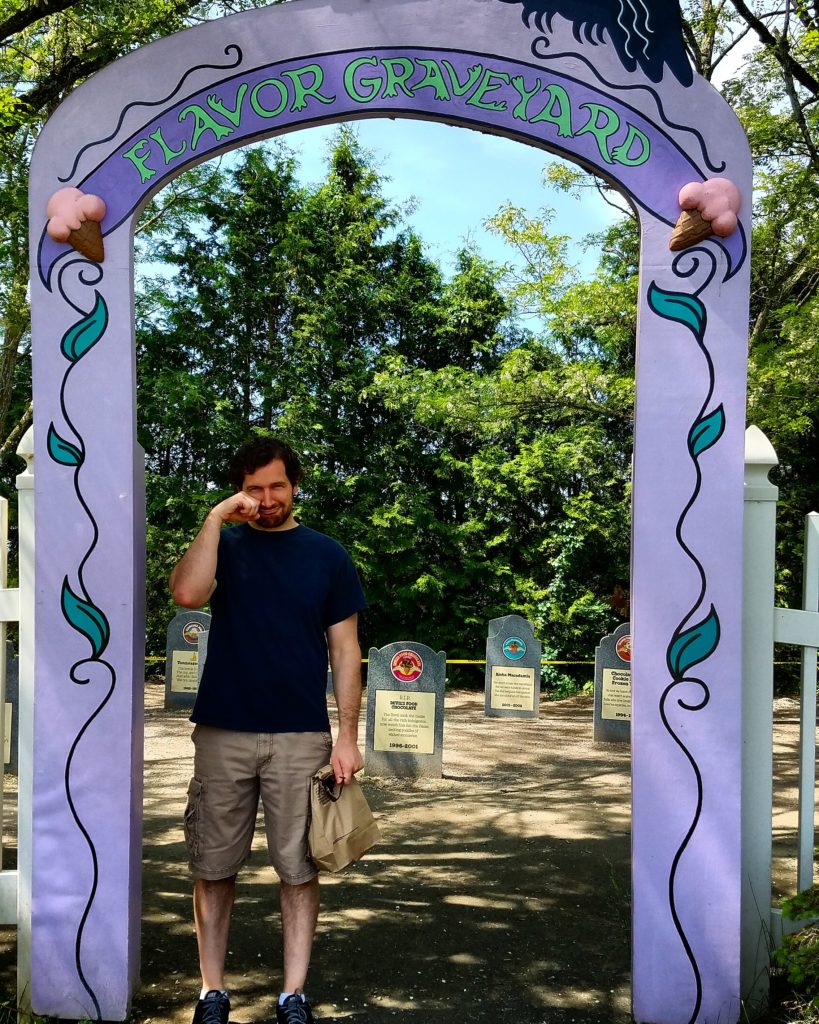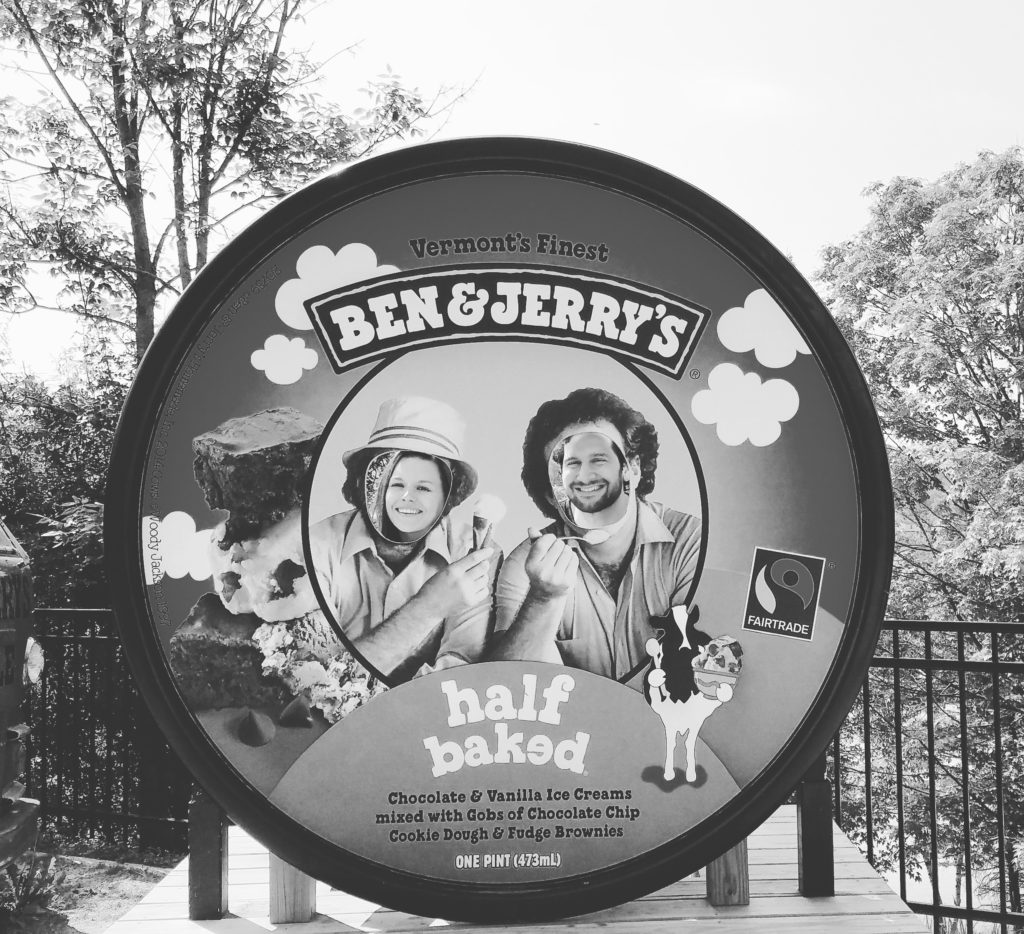 Prior to this trip, I had taken mini vacations to visit friends in the US, and traveled for friends' weddings but never took a vacation where even though we saw a lot we basically just relaxed. Usually when we think of vacations we tend to think abroad, which there is nothing wrong with as the world is a magical place and we should of course aspire to see as much of it as we possibly can, but occasionally we forget what is close to us. Our own countries provide amazing backdrops, have really awesome scenery, and offer delicious food. Our entire trip was a massive success. Vermont was a green gem, and we really look forward to going back.