"Happiness can be found, even in the darkest of times, if one only remembers to turn on the light."
-Albus Dumbledor,
The Prisoner of Azkaban
When I was a student, I (like many others) longed for Spring Break. It was a week of sitting and catching up on tv shows, or travelling to go see Josh or friends in the US. As a former teacher, I can honestly say that no one looks more forward to Spring Break than them.
When our friends asked us if we wanted to go to Florida over break, my immediate thought was "can we go to Potter World?". Turns out, the answer was yes.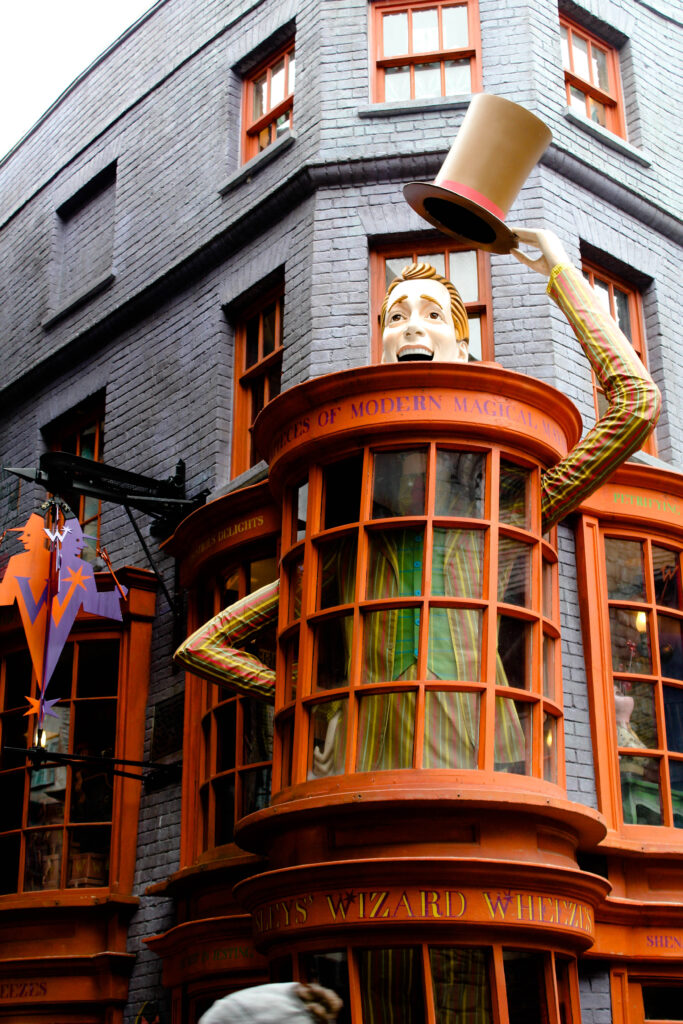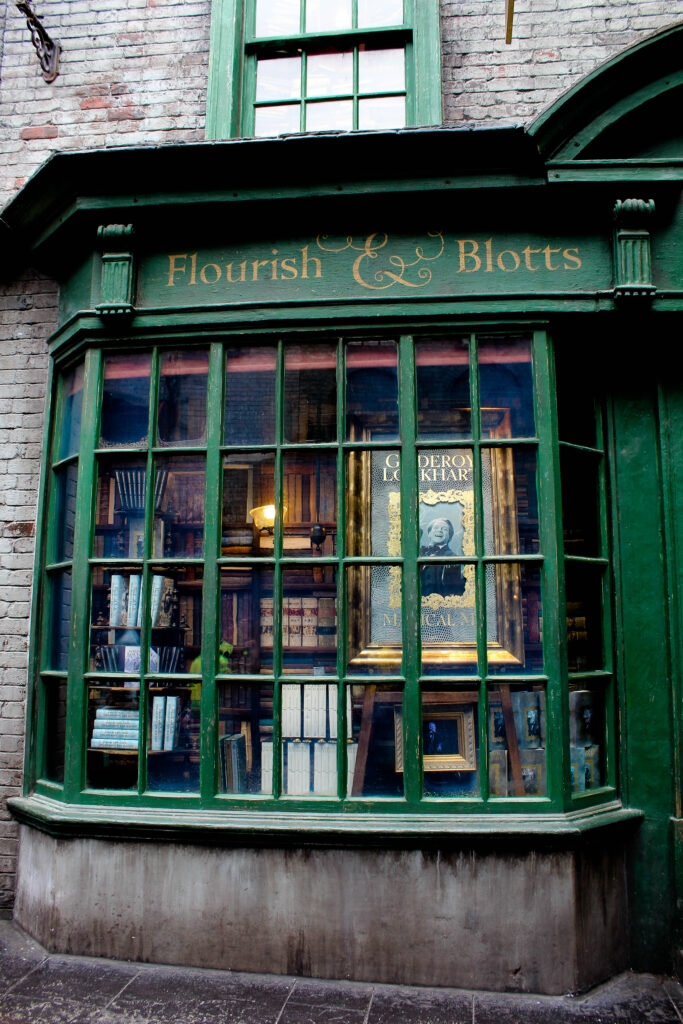 I have been a fan of the books since I was ten years old and when I heard that they had built the initial park of Hogesmeade years ago, I desperately wanted to go. A couple of years ago, they added the second park, Diagon Alley, and I knew at some point, that I would go, and it would be amazing.
There are two separate Harry Potter themed parks within Universal. We decided that we would get there before opening (9:00 am), without purchasing the early entry (as it is quite expensive). Our plan: we would arrive for opening, and make our way over to the telephone booth near the Night Bus. Once you find the booth, you dial "Magic", and let your day begin. We saw Nigel, not Stan, and got on with our way.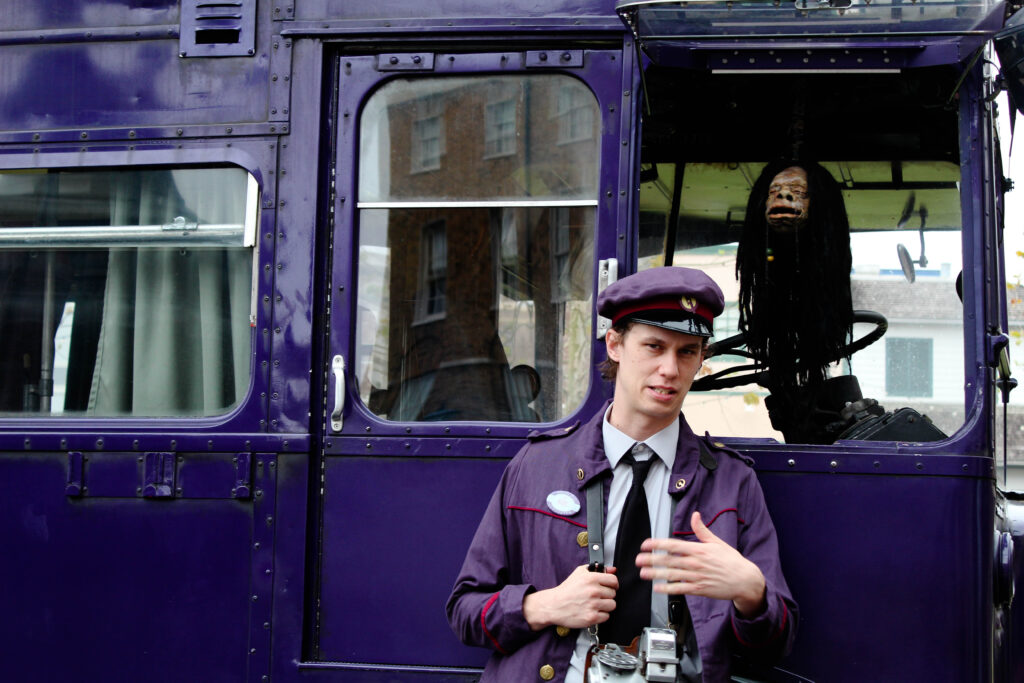 We wanted to grab food, and avoid peak times, so we decided that we would first have a brunch at the Leaky Cauldron. Having done my research in advance, I knew that they had gluten free options available. They also have signs inside indicating that if you have any allergies to speak with a manager prior to ordering.
I was told that they had gluten free pancakes, and they do. However, they come with no syrup – their syrup has gluten in it (which is a revolting thought). They also had zero taste and were very dry. My advice would be to have some eggs and fruit! The inside is adorable though, and should not be missed. You can also dine on Butterbeer and or Pumpkin juice. For breakfast, I would highly recommend the warm Butterbeer if it is in season.
We then continued our way through Diagon Alley (after having aquired our wands from Ollivanders. We spent around 2-3 hours in Diagon Alley and it was absolutely magical.
To get to the next park, Hogesmeade, you take the Hogwarts Express. They did a wonderful job. When we disembarked from the train and saw Hogwarts for the first time, the tears began to well in my eyes. It was an amazing moment to see everything I had read about for so much of my childhood suddenly come to life.
We decided to make our way slowly through this park, as we knew when we finished here that our magical day would be over. In terms of food in Hogesmeade you are looking at Honeydukes, Boar's Head Inn, and the Three Broomsticks.
At Honeydukes, you will find the same candy as at Sugarplum's Sweet Candy Shop in Diagon Alley. There are fresh sweets that are made there, however, for those with severe allergies and or gluten intolerances, there is a lot of cross contamination. You can snack on chocolate frogs, and Bertie Botts' Every Flavor Beans if you like!
The Three Broomsticks and Boar's Head Inn are connected inside. However, you may only order food on the Broomsticks side. I once again asked to speak with a manager, and the lunch offerings were much better- I am pleased to report! It is well worth visiting all of the dining establishments simply to enjoy the decor and grab a drink if you do not trust the food, even though I myself (and I am exceedingly sensitive to any cross-contamination) had no problems.
There is a fun simulation ride at Hogwarts, however, for those who have any issues with motion sickness, you may want to avoid this one.
We picked up a last few minute trinkets, such as scarves, and decided that we had lived our best life. It was time to go, however, not without one last photo to celebrate our houses, and our day.
To conclude, Potterworld is easily doable for those who have food issues, especially gluten. It is so worthwhile if you are a fan of the books, and or just the films. Try to go at low season times, it can be pretty dicey otherwise. When in doubt, just remember to have your wand in hand and say "Accio Gluten Free!"