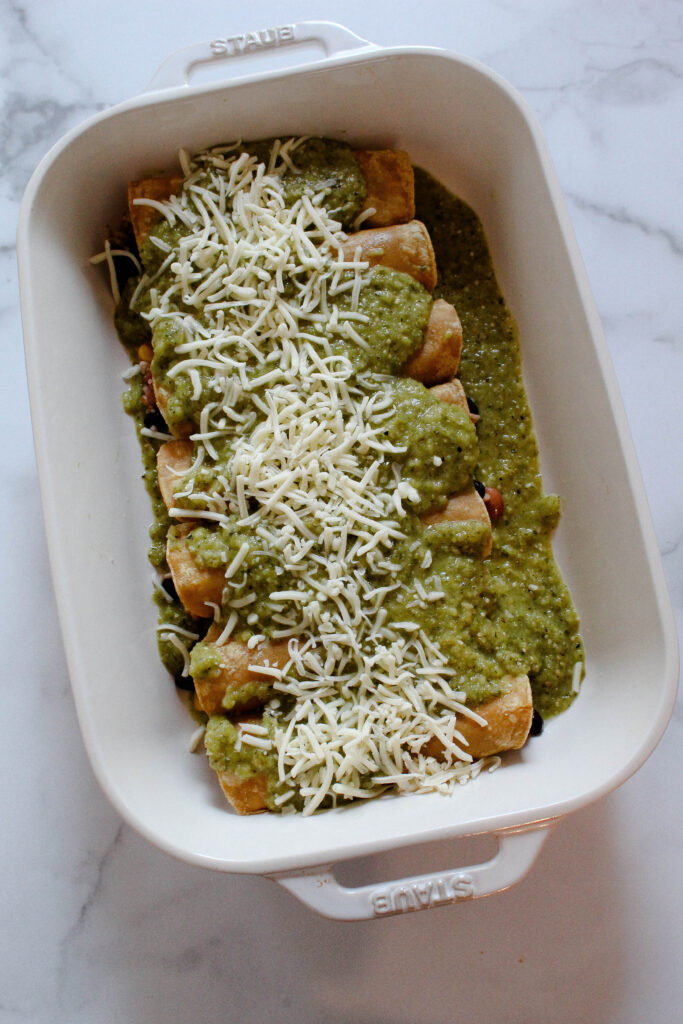 Mexicali Rosas. The place of my childhood dreams. Every family event, honor roll, Tuesday, any reason I could find, I would suggest that we go to Mexicali Rosas. As a kid, my order was always a cheesy quesadilla. As I became older, the chicken chimichanga always called my name. The day that restaurant closed was one of the saddest of my life. This is where veggie enchiladas come in.
Josh and I both love Mexican food. One of the issues we face with it, is that most places often have problems with cross-contamination and or are mostly meat based. I thought "how can I try to combine all the flavors we love, all the while, making it meatless and gluten free.
Mondays are rough. The ease, joy, and freedom of the weekend is over and most are back to the grind. You want a meal that will comfort you and you can use as leftovers for the week. This is the meal to do it. It is a bit of time, but honestly, so worth it, and you will have leftovers. Part of this recipe involves my Mexican rice (which you can find here).
2020
We have been keeping true to our mantra this year (and by we I mean me) to consume less meat and eat a more vegetarian / pescetarian diet. This recipe for veggie enchiladas does not make me feel like I miss meat, at all!
I hope you all have a great week, happy March! Next week, Josh and I will be on vacation, and I am super excited.
L