Tahini Chocolate Chip Cookies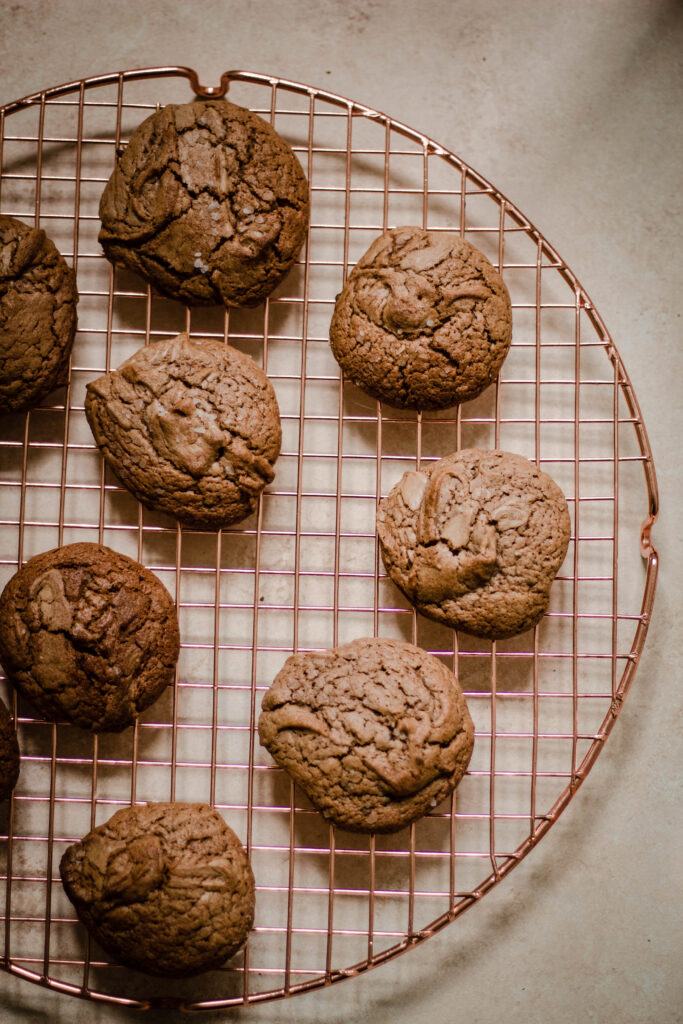 Now that A Very Potter Summer is over I was struggling for ideas of things to make and bake for this site. We had just moved and everything was in boxes and I decided to look through my pantry and see what was in there. What I came across was an unopened jar of tahini along with chocolate chips. The tahini chocolate chip cookies were born.
What do you need for your tahini chocolate chip cookies?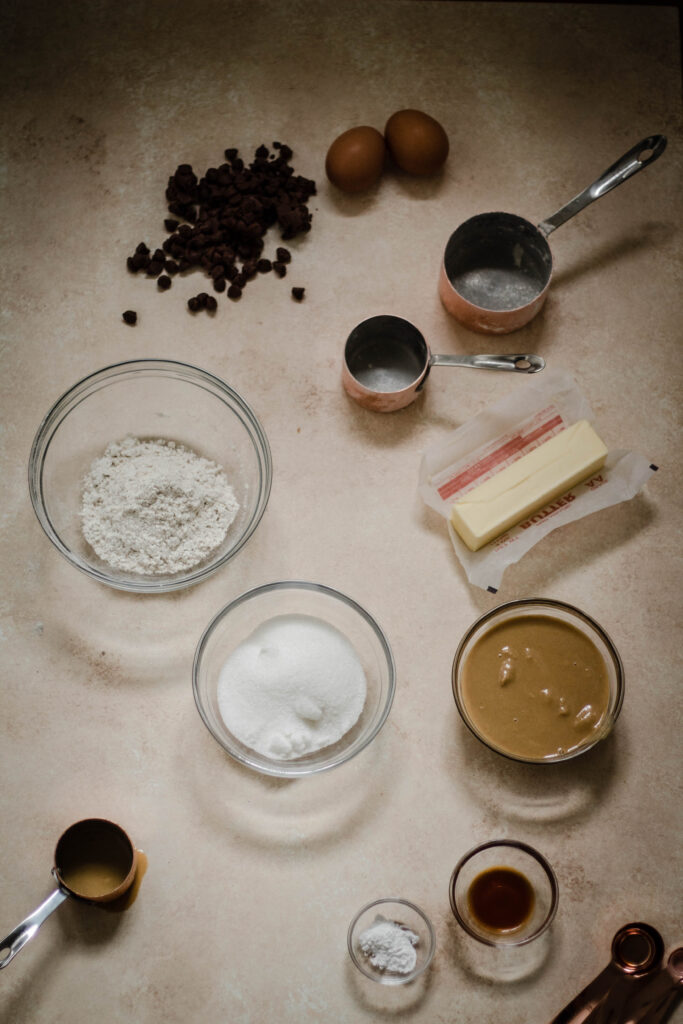 As you can see from the picture above, there aren't too many ingredients! Another reason why I love this recipe, in addition to how ooey and gooey and delicious they actually are. This is a 1:1 recipe.
½ cup of tahini
6 tablespoons of butter
½ cup of gluten free flour (or regular flour)
1 teaspoon vanilla
¾ baking powder
½ cup chocolate chips
2 eggs
½ cup sugar
How do you make them?
They are very easy to make! Another perk to these cookies.
Preheat your oven to 350°F
In a bowl take your flour and your baking powder and whisk them together.
In the bowl of your stand mixer and or another bowl with a hand mixer, mix together your 2 eggs and sugar. You should let them mix for about 5 minutes, it should look like and fluffy like in the picture below.
While that is mixing, on your stove, place your chocolate and tahini in a pot. Melt them together. Once it becomes almost a thick syrup, it is ready.
Allow the chocolate and tahini mixture to cool.
Add vanilla to your egg and sugar mixture.
Add the flour mix and your chocolate tahini syrup and continue to mix until the dough comes together.
It is not a super thick batter, it is more like a loose brownie mixture. Use a ice cream scoop to place your batter on the tray.
Line your baking sheets with parchment paper and place cookies onto the trays.
Bake for 10 – 11 minutes. When done, allow to cool on the pan for 5-10 minutes and then transfer to a wire rack. Then eat up with a glass of cold milk or however you like 🙂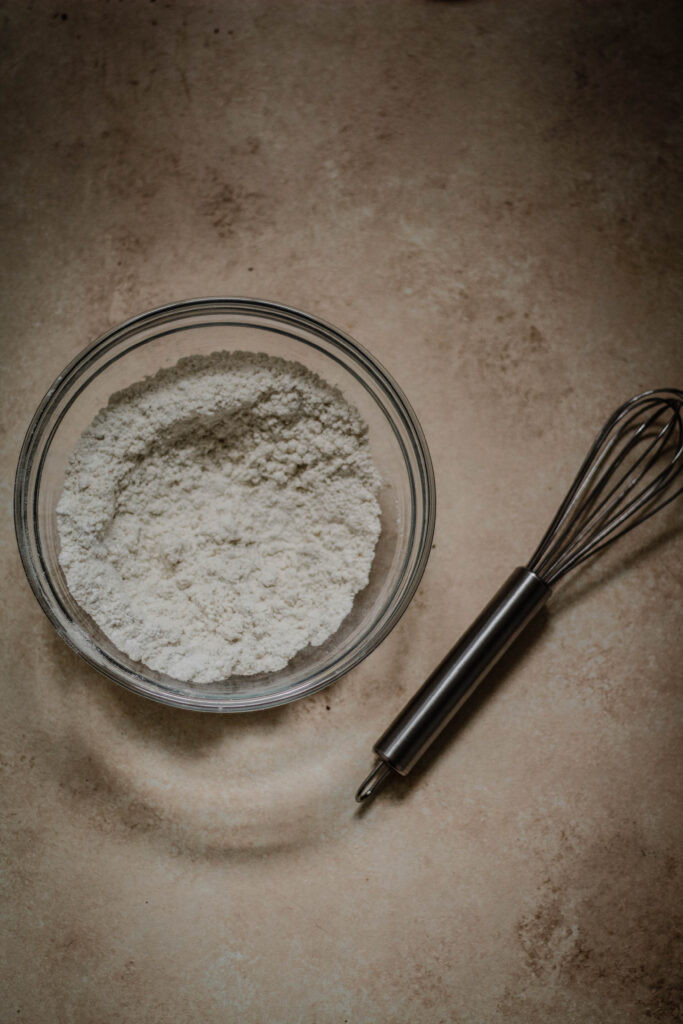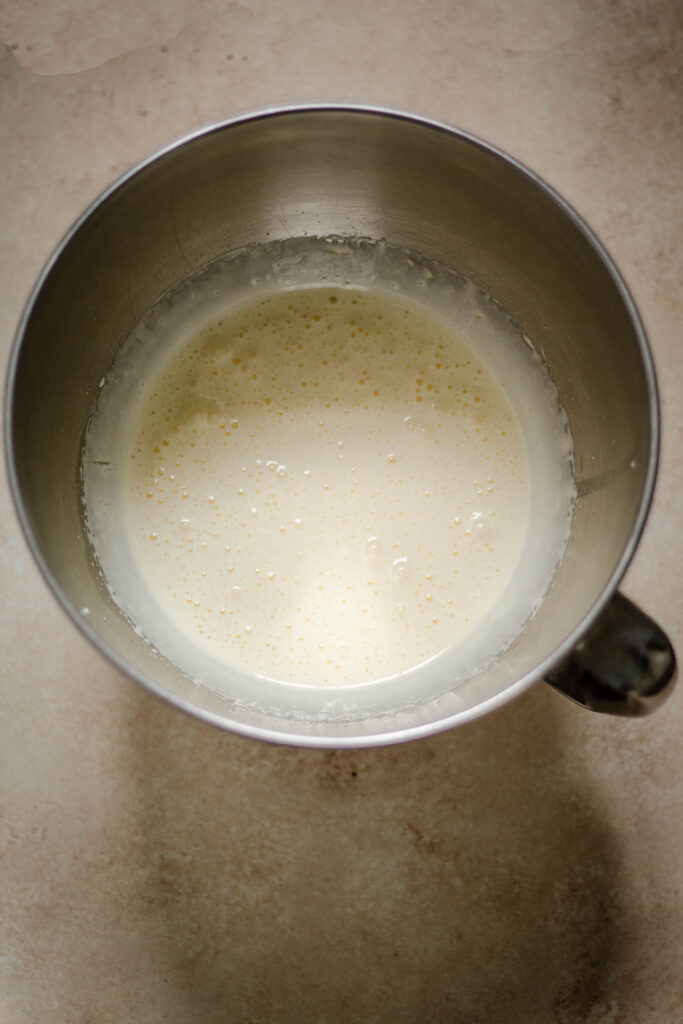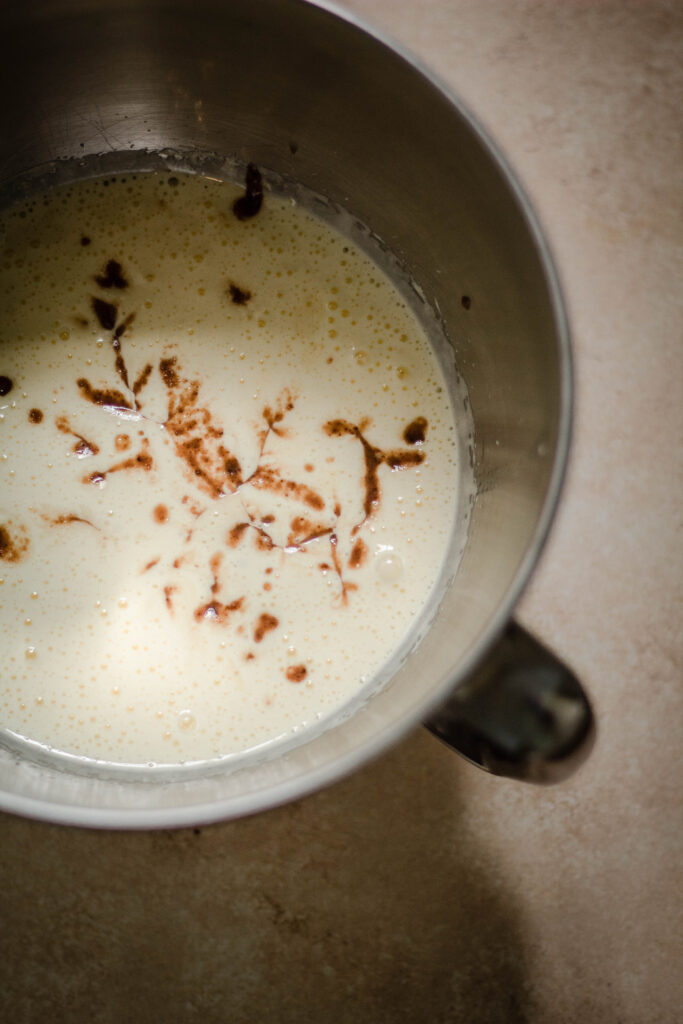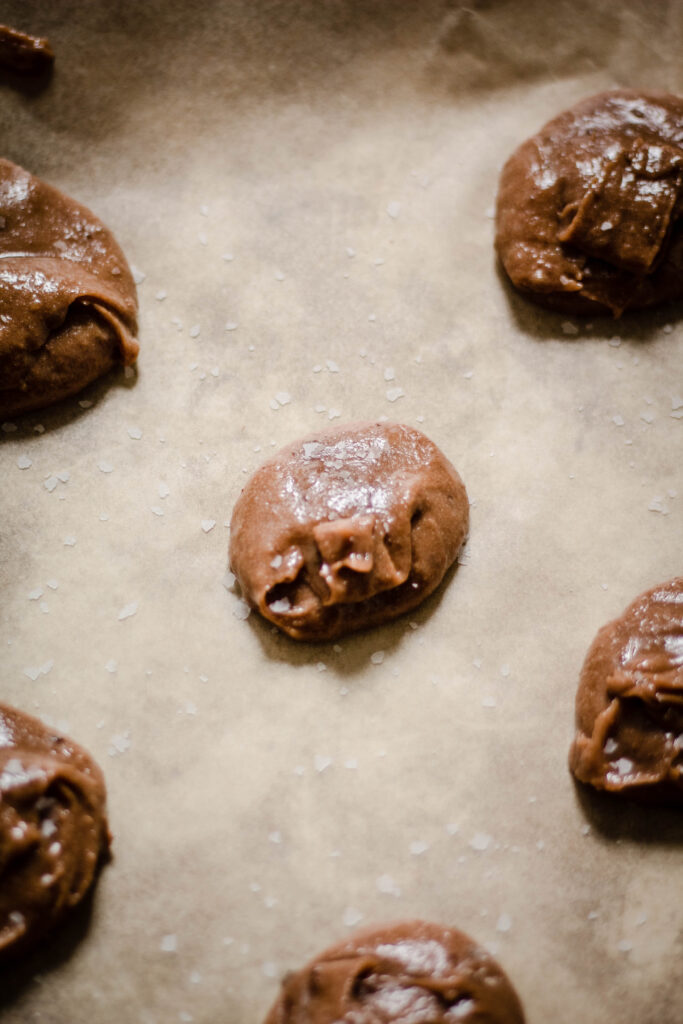 Why should you make these tahini chocolate chip cookies?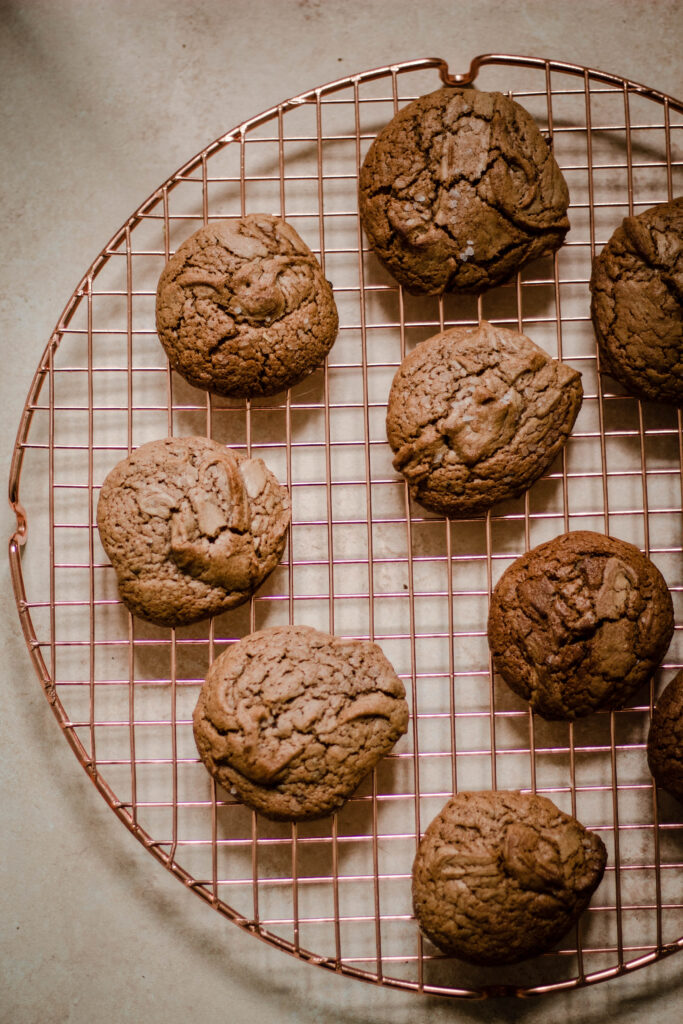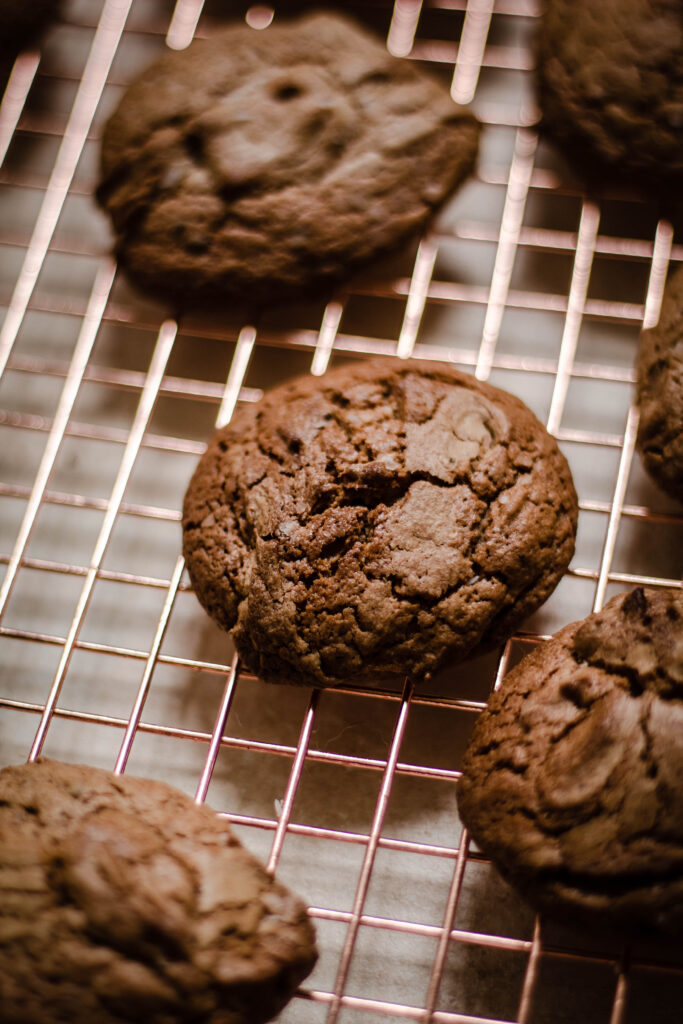 These cookies are really easy to make, the yield a good amount and they are super chewy! They are definitely not the prettiest cookie but honestly, their taste completely makes up for it. I hope you give them a try. If you do, let me know in the comments what you think!
Looking for something similar?
Heath Bar Cookie here
Mexican Chocolate cookie here
Egg free sugar cookies here
Linzer Cookies here
Peppermint Mocha Cookies here
Chocolate Crinkle Cookies here
Double Chocolate Cookies here

Tahini Chocolate Chip Cookies
Tahini Chocolate Chip Cookies are a delicious and easy treat. They are a fun gluten free twist on tahini and chocolate!
Ingredients
½

cup

of tahini

6

tablespoons

of butter

½

cup

of gluten free flour

or regular flour

1

teaspoon

vanilla

¾

baking powder

½

cup

chocolate chips

2

eggs

½

cup

sugar
Instructions
Preheat your oven to 350°F

In a bowl take your flour and your baking powder and whisk them together.

In the bowl of your stand mixer and or another bowl with a hand mixer, mix together your 2 eggs and sugar. You should let them mix for about 5 minutes, it should look like and fluffy like in the picture below.

While that is mixing, on your stove, place your chocolate and tahini in a pot. Melt them together. Once it becomes almost a thick syrup, it is ready.

Allow the chocolate and tahini mixture to cool.

Add vanilla to your egg and sugar mixture.

Add the flour mix and your chocolate tahini syrup and continue to mix until the dough comes together.

It is not a super thick batter, it is more like a loose brownie mixture. Use a ice cream scoop to place your batter on the tray.

Line your baking sheets with parchment paper and place cookies onto the trays.

Bake for 10 - 11 minutes. When done, allow to cool on the pan for 5-10 minutes and then transfer to a wire rack. Then eat up with a glass of cold milk or however you like 🙂
Nutrition
Serving:
2
dozen
Calories:
97
kcal
Carbohydrates:
9
g
Protein:
2
g
Fat:
7
g
Saturated Fat:
3
g
Polyunsaturated Fat:
1
g
Monounsaturated Fat:
2
g
Trans Fat:
1
g
Cholesterol:
22
mg
Sodium:
34
mg
Potassium:
29
mg
Fiber:
1
g
Sugar:
6
g
Vitamin A:
111
IU
Vitamin C:
1
mg
Calcium:
14
mg
Iron:
1
mg