This quick and easy shakshuka recipe is simple in its ingredients, packed full of flavor, and is ready in under 30 minutes. Make it today
This post was updated on March 22 2021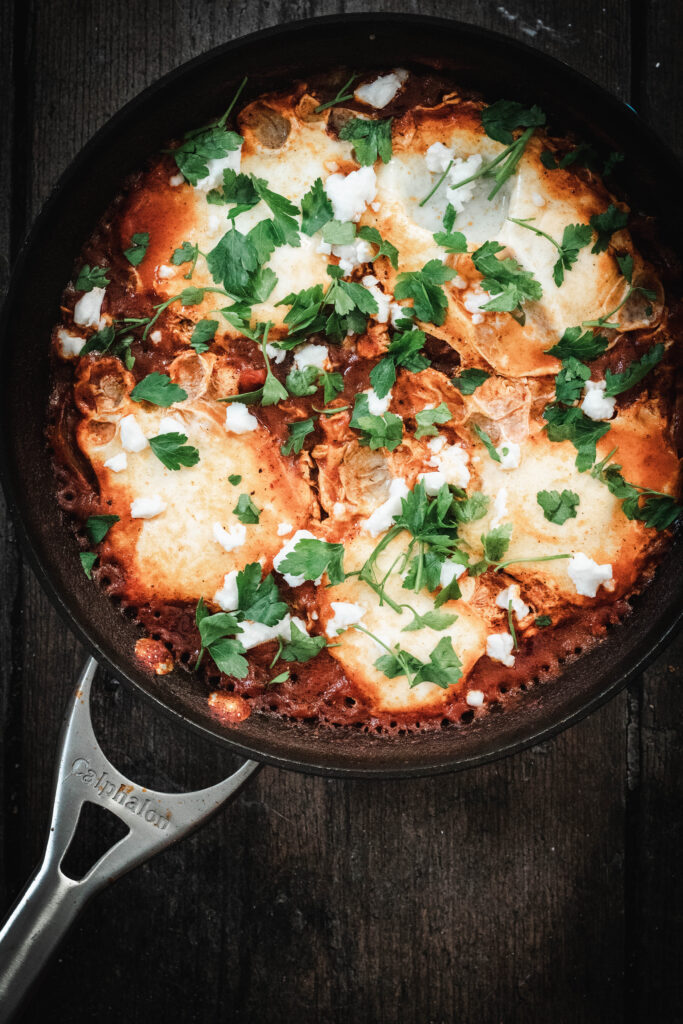 Today in many ways was surreal. I officially launched my website on instagram and shared it on Facebook. It was incredibly nerve-racking. No matter how comfortable you are in what you have made and put forth, there is always an underlying fear that it will be judged and criticized. Stepping into the unknown career wise is a terrifying thing, I have come to realize. I am excited for the ride, though.
What do you need to make this shakshuka recipe?
5 Eggs
2 teaspoon Harissa
1 tablespoon Tomato Paste
1 ½ teaspoon Cumin
1 teaspoon Sweet Paprika
½ Onion
Olive Oil (for frying onions)
1 28 oz can Chopped Tomatoes
Parsley (optional) (For Garnish)
Feta (optional) (For topping)
How do you make this shakshuka recipe?
Chop your onion while you heat your oil in a medium temperature.
Toss your onions in the pan along with the tomato paste, harissa, paprika, and cumin. Sweet the onions until the begin to caramelize 5-10 minutes.
Once your onions look nice and tender, add your tomatoes. They will cook down and release all of their juices. Stir a bit to make sure that the bottom isn't sticking and won't burn.
Once the tomatoes and onions are more solid and less juicy, add your eggs and cover your pan. How long you leave it covered is up to you and will determine how hard your yokes are. I usually only do it for a few minutes as I like the yokes to be runny.
Remove from the heat when your eggs are done and top with feta and parsley if you choose. I like to serve this with a side of hearty (gluten free) baguette. Enjoy!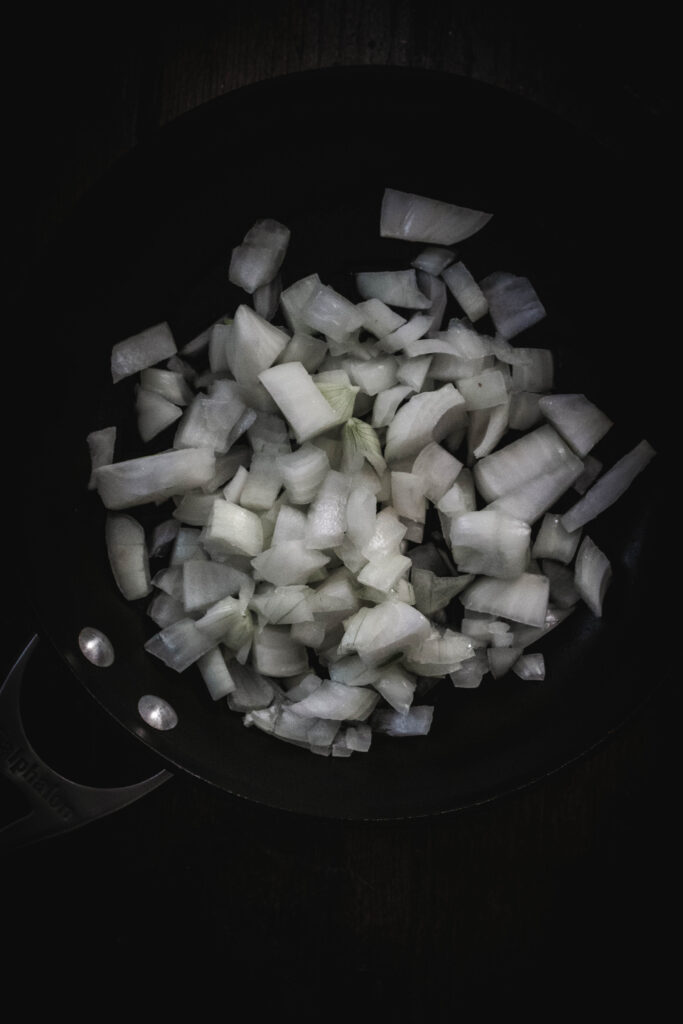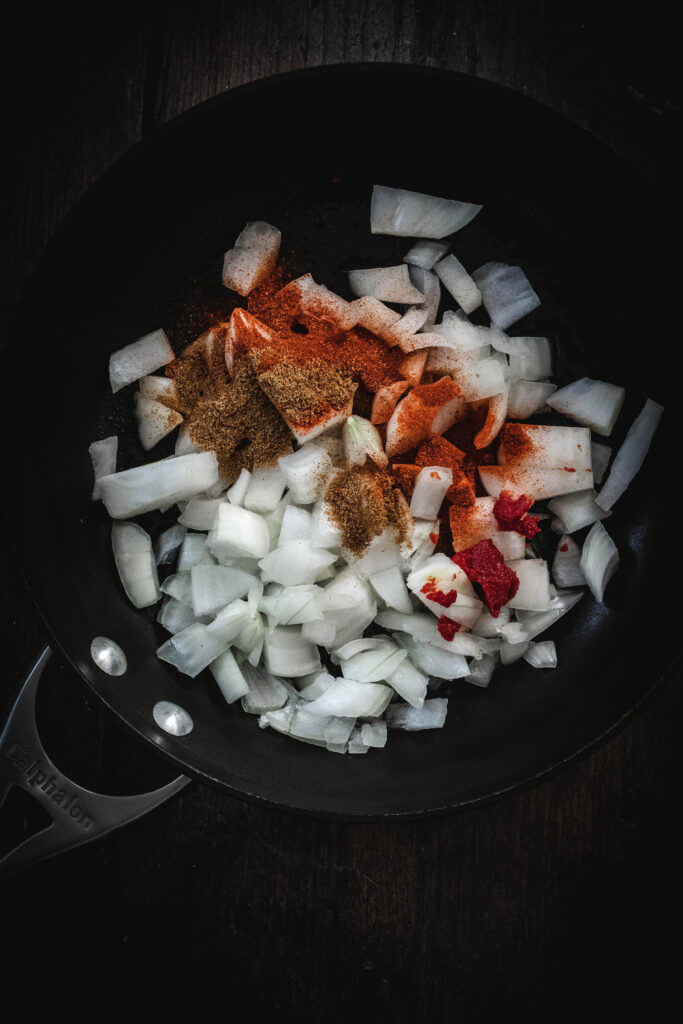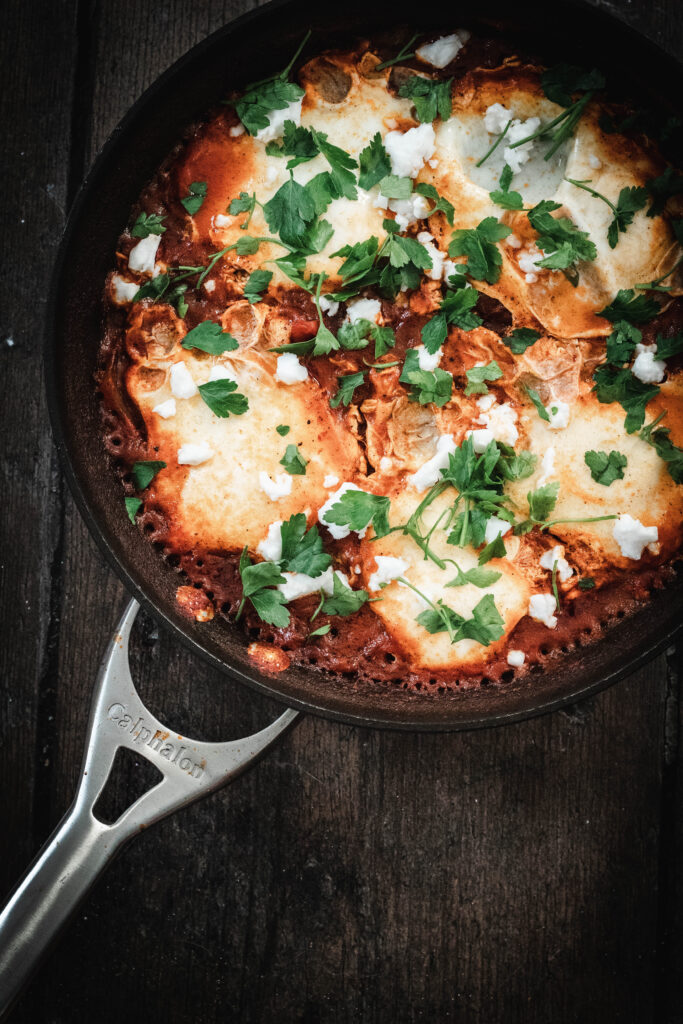 Yesterday after I launched on instagram I had the coolest thing happen. A producer for the Food Network casting got in touch with me telling me that she liked what she saw and wanted to know if I would be interested in applying for a show! I looked at my phone in utter disbelief. "This can't be real" I thought. She asked if she could call, I gave her my number to see what was actually happening to me, and we spoke. It was one of the most exciting moments of my life. I wish my grandmother was around that I could have shared it with her, but, I know that she would be proud.
After having this conversation, freaking out, calling Josh, and my parents, I decided it was time to make dinner. I was super hyped up and wanted to make something quickly so I could go look online at the application. I looked around at what I had in the kitchen and knew that shakshuka was the answer. Shakshuka is perfect. It works for any meal. It is quick, bursting with flavor, and I have yet to meet someone that does not love it.
Why should you make this shakshuka recipe?
There are a million shakshuka recipes out there. I love this one because it really places emphasis on the spices and the tomatoes. It is perfect for breakfast, brunch. lunch, or dinner. It is as good as you would get in a restaurant, is great for groups, and is ready in less than 30 minutes.
Looking for something similar?