Quamvis enim pulcherrimarum clade terrarum, ut populi ut urbes memorabili casu, quasi semper victurus occiderit, quamvis ipse plurima opera et mansura condiderit, multum tamen perpetuitati eius scriptorum tuorum aeternitas addet. -Pliny the Younger
For although he died in the destruction of the loveliest of lands, as whole populations and as cities (did) because of a memorable disaster, it will be as if he lives ever on; although he himself composed works both plentiful and destined to endure, nevertheless the immortality of your written words will add much to his perpetuity.
The last leg of our trip to Italy culminated with us headed south to the Archaeological museum of Naples, and making our way to Pompeii. As I mentioned in a previous post, I was writing my Masters thesis on the goddess Isis. The one temple dedicated to Isis that is in good condition and remains insitu is in Pompeii. The Archaeological Museum of Naples is one of the best in the world, and a lot of the treasures that were discovered at the ruins of Pompeii and Herculaneum are housed there. We decided we would visit there first so when we went to the site, we had a clearer picture of how everything would have looked.
A lot of the frescoes from the temple had been removed and were available to see at the museum. In addition, the museum has a number of beautiful mosaics, including the famous one of Alexander the Great charging into battle.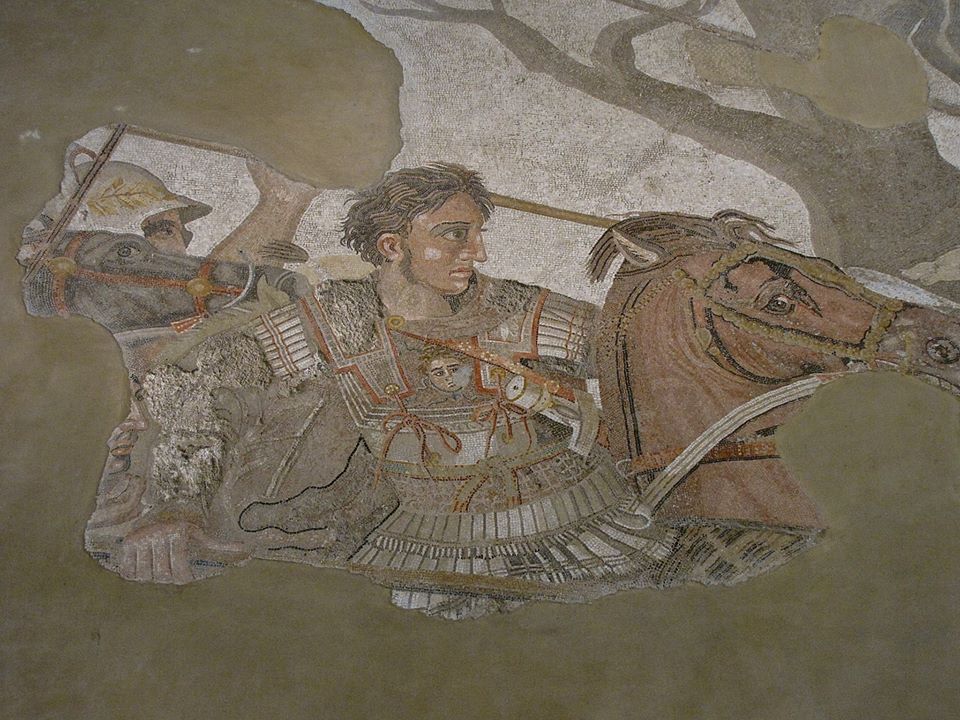 We took the train to Pompei, it is a small station and the town itself is not that big. I wanted to be as close to the ruins as possible. We stayed at a cute little place called B&B Elena. We stayed in the Mona Lisa room, which has a nice terrace. The host, Elena, was incredibly considerate. She knew I have celiac and had gluten free goodies waiting for me for breakfast. The B&B is a stones throw away from the ruins, which was amazing.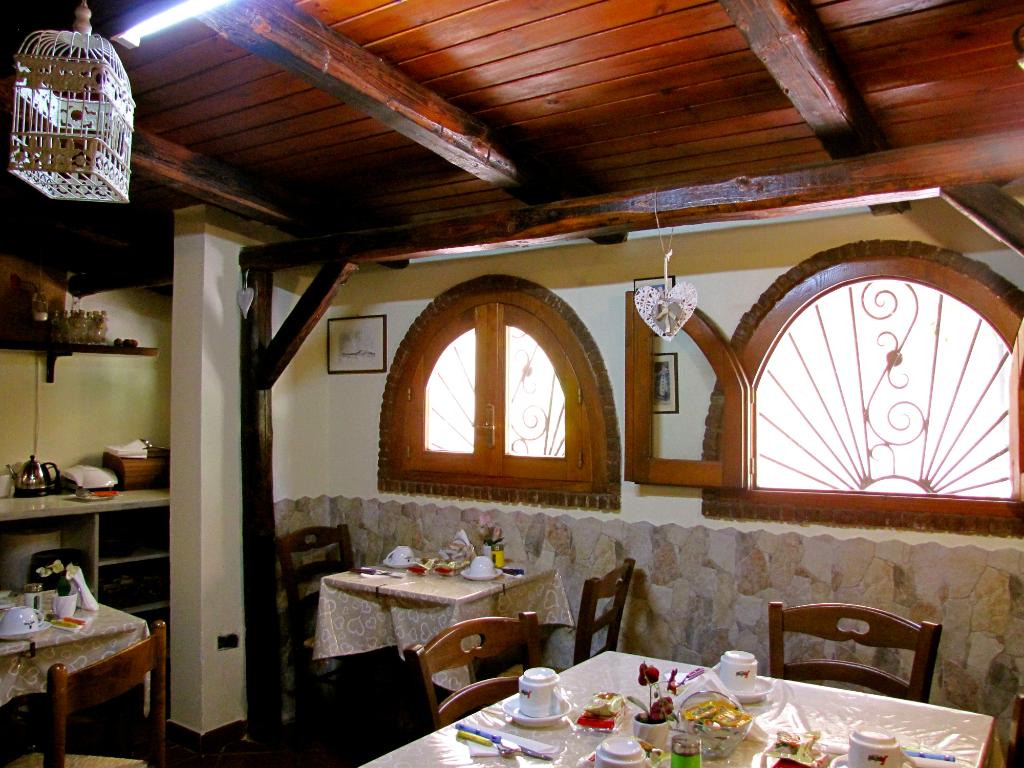 We were going to be there initially for 2 days and then do 1 day in Herculaneum. We decided to change our plans at the last minute. We would stay all 3 days in Pompeii; 2 days at B&B Elena, and the last day at the
B&B Villa Delle Rosa. Our host, Natalia, was very sweet. We arrived around midday and decided to rest up and then make our way into the ruins. When we entered the ruins on the first day, we realized that we were going to have to make a game plan as to how we would maximize our time in the site. The next day, we planned on hiking up Vesuvius in the morning, and then ruins again. Day 3 would be ruins all day!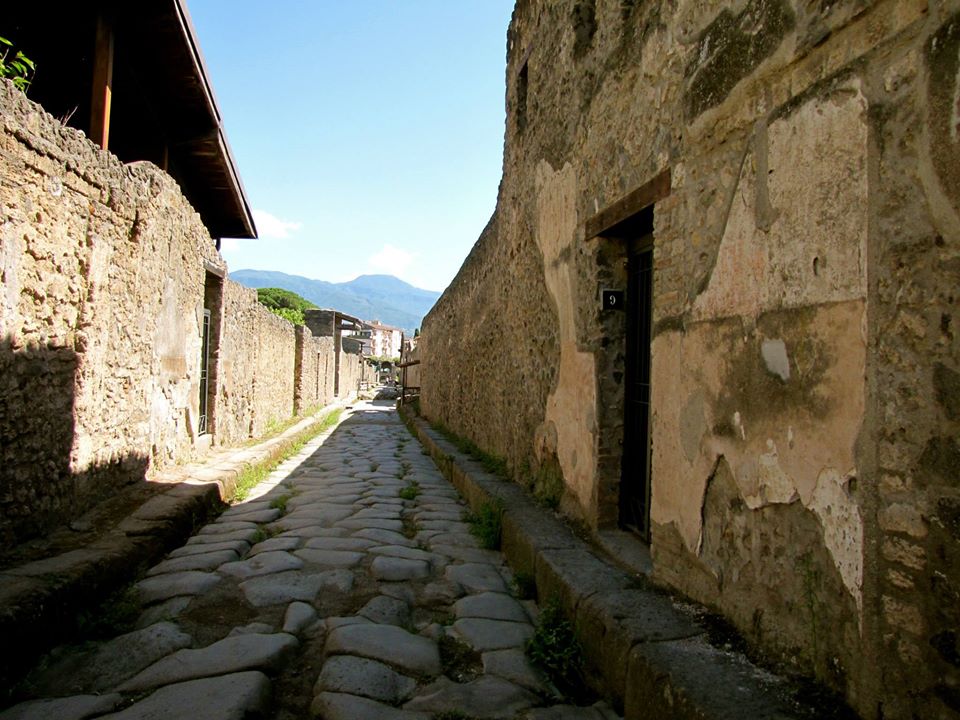 The ruins are breathtaking and haunting. You walk through the empty streets, imagining what it would have been like on a regular Tuesday. Traders bringing their imports to the market, kids running and playing the street, dogs barking, priests chanting. The silence is deafening when you step back and attempt to think of the fear that these innocent people must have felt with the impending doom that erupted from Vesuvius. The next day, we took a tour bus up the mountain. It was a bit bumpy and nerve-racking. They would bring us up as far as they could where we would disembark and hike the rest of the way up. We were told we had a couple of hours and had to be back at the drop off site.
The main thing when we got back to the ruins was for me to have adequate time to photograph the temple of Isis. We made our way to the temple, and I just melted. It was so amazing to be there in person and to be able to stand where people I was writing about worshipped two thousand years ago. I took about a million pictures and we then ventured on our way. We wanted to see the Forum, Baths, the Brothel, House of the Fawn, and the Villa of Mysteries.
We enjoyed everything about the site and our hike. It is possible that the thing we enjoyed the most, however, was the food we ate in Pompei. There is a restaurant, that looks like a house (because it is quite literally in this family's home) called Osteria Da Peppino that just gives you life. We only ate here and we often talk about our favorite meal of all time, this almost always wins. Everything can be made gluten free and it tastes so good that I kept asking them (in Italian) "You are sure this is gluten free, right?". They treat you as if you are family, and the atmosphere is just lovely.
To conclude:
1. If you are in Italy, go to Pompei
2. Go to the ruins and hike Vesuvius
3. Eat all your meals at Osteria da Peppino
4. Go to the Temple of Isis and say hey to my girl for me.