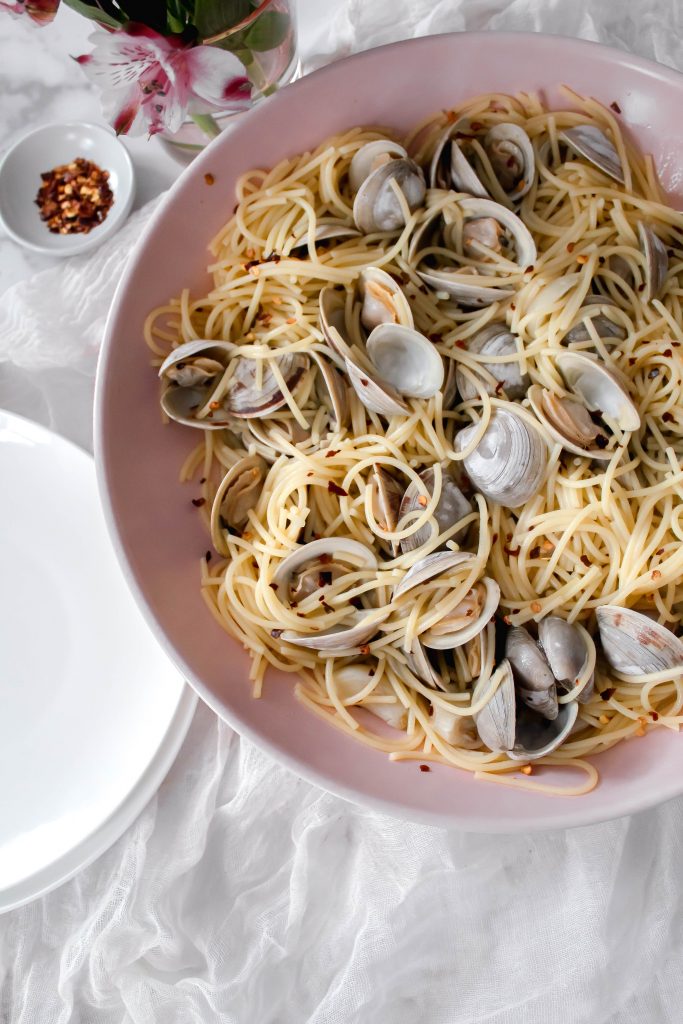 Sometimes, when I daydream (which I will say as a pisces, is often) I dream of pasta. I think of Italy and the glorious few weeks that Josh and I spent there. One of my favorite dishes we had there was Linguine with clams or in Italian, Linguine con vongole. There is a restaurant in Pompeii, Osteria de Peppina, that is arguably the best food that Josh and I have ever had. This linguine with clams recipe is an attempt at their recipe.
What will you need?
Besides a big appetite you will need the following:
1 box of pasta- I use the gluten free barilla spaghetti or linguine (whichever is available at the time). You can use regular pasta if you choose!
Little neck clams- it is really up to you how many clams you would like to use. Our grocery store sells fresh clams by the bag, so, we usually use a bag.
1.5-2 cups of white wine- I use Pinot Grigio
5 or 6 garlic gloves
1 tablespoon red pepper flakes
Olive oil – to coat the bottom of your dutch oven
½ cup of your pasta water
Flat leaf Italian parsley
Equipment
Pot for your pasta
Dutch Oven
Sieve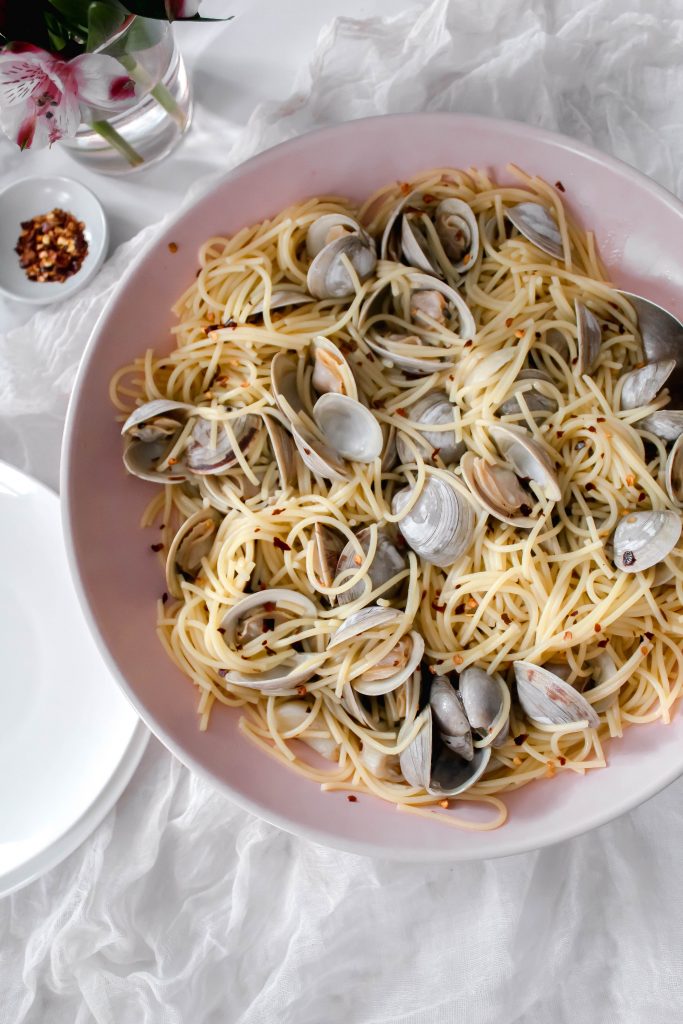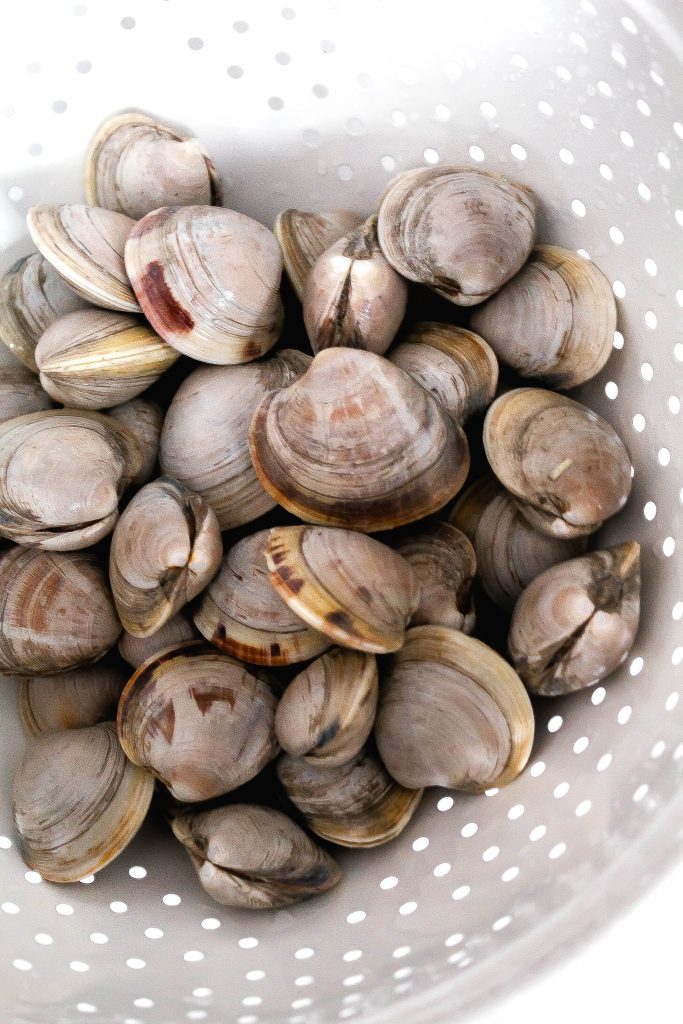 How to make
To make this linguine and clams recipe you will need to do the following:
You are going to want to scrub and clean all of your clams! If any are open or cracked- toss them. It means they are bad and you should not eat a bad clam!
In your pot- get your water ready and placed on high heat. Salt your water- it should be pretty salty.
On medium heat, coat the bottom of your dutch oven with olive oil. Let it heat up a bit. Heat your red pepper flakes up, and smash your garlic. Add it to the base of the oven.
Add your wine and let the alcohol begin to burn off. Add your clams and close the lid to your dutch oven until the clams all open.
Meanwhile your pasta should be in the pot boiling away – cook according to the package instructions. Reserve ½ cup of the pasta water.
Once your pasta is cooked, and your clams open, remove the clams from the dutch oven and set aside. Place the pasta and your pasta water in the dutch oven and let it form a sauce that coats your noodles. It will almost appear as if you have butter on them.
Slice up your parsley and once your noodles are ready, toss your clams and parsley back in the pot and serve
Why should you make this?
It is absolutely delicious and really, you just cannot go wrong. Something to keep in mind, Italians eat this without parmesan cheese traditionally. I, however, cannot say no to parmesan and add it to everything. So, if you like, you can top this with parmesan as well.