This recipe for Irish pasties is perfect for any day (or St Patrick's day). Similar to Cornish pasties, but with their own spin, this delicious pastie supper will become a staple in your kitchen in no time.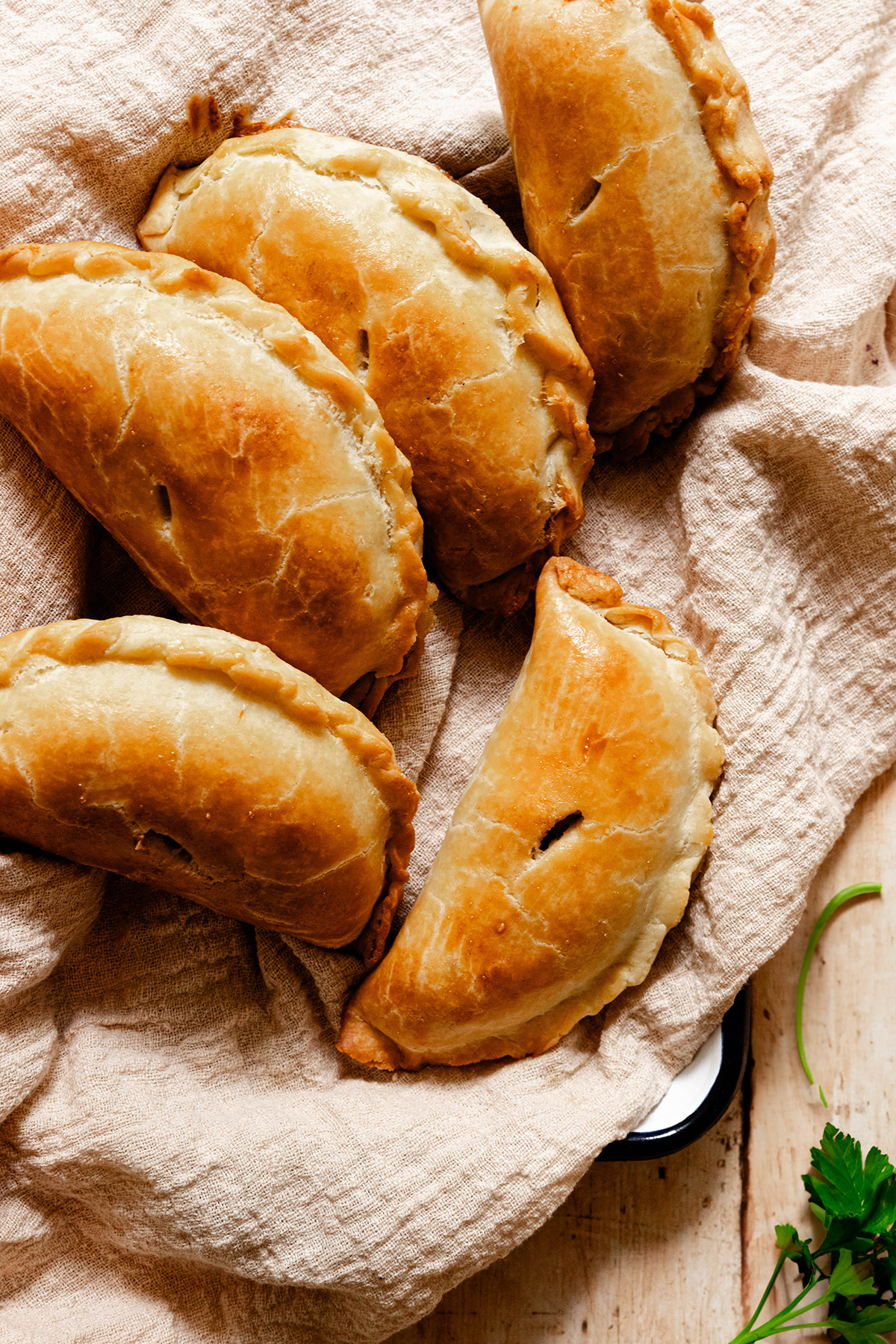 Pasties are such a fabulous food because they are filled with hearty ingredients and are encased with pie crusts. There are different ways to make them and I love them so much that I have recipes for cheese and onion pasties, a vegetarian pasty recipe, gluten free pasty, and pumpkin pasties (as well as how to reheat and make frozen pasties). I just love them. When I heard that Irish pasties existed, I knew I had to make those as well. From the information I could gather, Irish pasties are more traditionally found in northern Ireland, have either ground beef or corn beef in them, which separates them from the traditional Cornish pasty. The thing is, my household is pescatarian, so, I have therefore subbed out the beef for a plant-based meat. I hope everyone in Ireland and Northern Ireland will forgive me! Let's make my version of a Traditional Northern Irish pasty.
History of Irish Pasties
Irish pasties, also known as Irish meat pies, a hand-held pie, or simply "pasties," have a long history and are a traditional savory dish in Irish cuisine. While their exact origin is not definitively documented, they are believed to have evolved as a convenient and practical meal for Irish miners and laborers during the 18th and 19th centuries.
The key characteristics and historical context of Irish pasties are as follows:
Miner's Lunch: Irish pasties were originally popularized in the mining regions of Ireland, particularly in counties like Cornwall and Dublin. Miners needed a portable and hearty meal that could withstand the harsh conditions of the mines, and pasties fit the bill perfectly.
Filling: Traditional Irish pasties typically contain a savory filling made from diced or minced meat (such as beef or lamb), potatoes, onions, and sometimes additional vegetables like carrots or turnips. Seasonings like salt, pepper, and herbs are used to flavor the filling.
Pastry: The pastry used for Irish pasties is often a simple and sturdy shortcrust pastry. This pastry was ideal for protecting the filling and keeping it warm until mealtime.
Half-Moon Shape: Irish pasties are typically folded into a distinctive half-moon shape (half circles). This design made them easy to handle and eat without utensils, a crucial feature for miners working in remote locations.
Baking: The pasties were baked until the pastry became golden brown and crisp, creating a protective shell around the filling.
Portable and Nutritious: Irish pasties were not only filling and convenient but also nutritious, providing the miners with sustenance and energy during their demanding workdays.
It's worth noting that while Irish pasties share similarities with other regional pasty traditions, such as the Cornish pasty in Cornwall (also originally linked to Cornish miners), they have their own unique characteristics and regional variations.
Today, Irish pasties remain a popular comfort food and street food in Ireland. They are enjoyed not only for their historical significance but also for their delicious and satisfying flavor. You can find them in bakeries, pubs, and at various events throughout Ireland, and they continue to be a beloved part of Irish culinary heritage.
WHY SHOULD YOU MAKE THese irish pasties?
It is such a great meal! This is a really good pasty recipe in that it has a bunch of flavor and is super easy to make! The filling is a really rich filling and it leaves you completely sated! Plus, who doesn't love a bit of international flavor in their kitchen?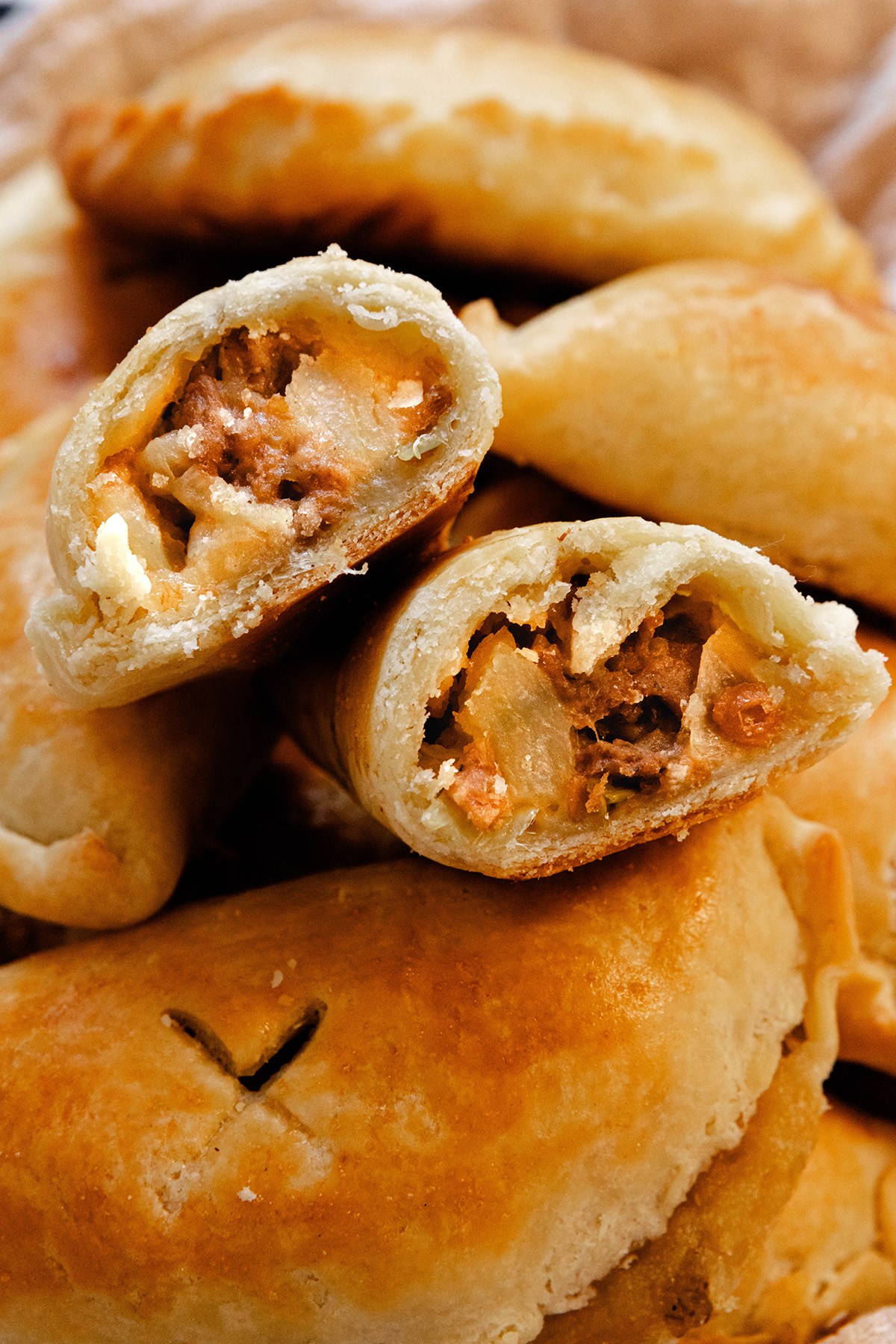 TIPS AND TRICKS
For best results always follow the recipe card
Even though my recipes are gluten free, I am not a vegan baker. Therefore, if you do try to make these little pasties vegan, you would need to use a vegan cheese, omit the egg (or find an egg substitute), and find a dairy free substitute for your crust. If you do decide to try it as a vegan recipe, let me know in the comments how it goes!
If you want to try to make this more like a pub food, you can deep fry the pasty and serve it with french fries!
You can add any kind of savory meat (or faux meat) that you would like.
WHAT EQUIPMENT DO YOU NEED?
Baking Tray (or baking sheet)
Rolling pin (or a taco press)
parchment paper (or wax paper)
Large bowl
Food processor
INGREDIENTS FOR GLUTEN FREE PASTIES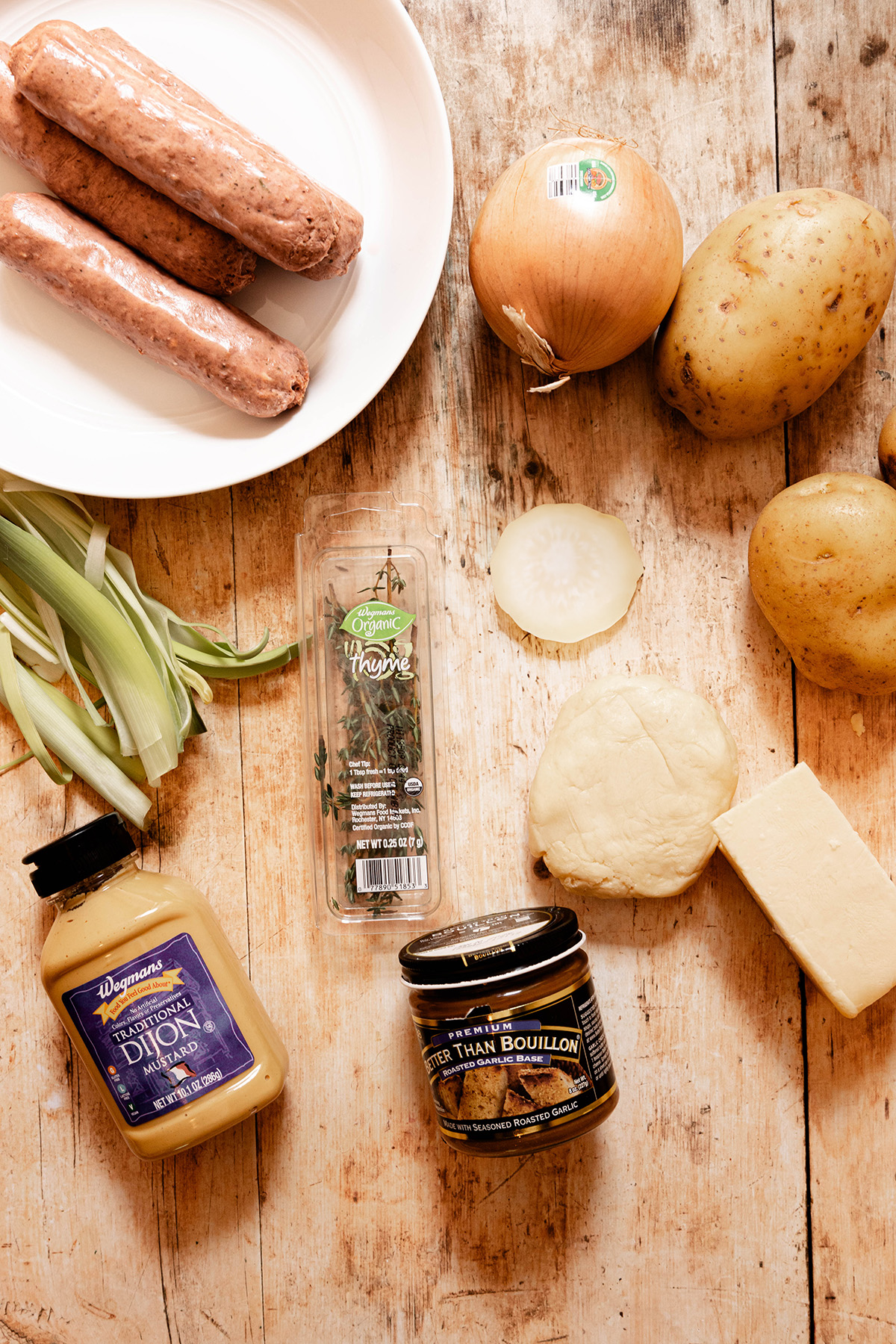 Onion: the onion mixture in this recipe is so delicious from the caramelization of the onions
Cheddar Cheese: a classic cheese, I use a mature cheddar cheese to really enhance the flavor of the cheese mixture. Aged cheddar is a delicious cheese and it is hard to beat in a pasty.
Fresh Thyme: Such a great flavor that brings out the cheesy filling
Gluten free all purpose flour: (make sure to use one with xanthan gum). This is if you want to make your own pastry and make it gluten free. You can use whatever pie dough you like for this recipe.
Butter: Butter is used in the crust. Make sure you are not using room temperature butter, you need very cold butter.
Egg: Egg is used in our recipe twice. Once in the crust and once as an egg wash that goes on top of the pasty prior to being baked.
Water: A bit of water goes into our pie dough to help it come all together
Garlic Bouillon: Roasted garlic bouillon is a great source of flavor to savoury fillings and that is just as true in this recipe.
Black Pepper & Salt: Seasoning is always key to cooking!
Oil: To help fry the onions
Cold Water: for our pie dough if you want to make my gluten free pastry dough.
Leek: Leek is a great vegetable and adds some great flavor to the pasty
Carrot: Carrots are sweet by nature and sweeten the dish
Rutabaga: A great root vegetable, it makes for a fantastic pasty filling
Dijon Mustard: For some extra flavor
Beyond Meat: As stated above, I live in a household where we don't eat meat. To keep the spirit of the Irish pasties, I have subbed in plant-based meat but you are welcome to use ground beef or corn beef. Just cook those according to their instructions.
HOW DO YOU MAKE Irish pasties ?
First you are going to make your dough: Add the flour, cold butter that is cubed, egg, and 1-2 teaspoon of cold water into your food processor. Blend until it comes together to form a dough. Place in the fridge after you have covered with plastic wrap to preserve it.
To make your filling: Cut up the potatoes. Place them in a pot and fill it with water. Salt your water, it will help add flavor to the food. Boil until soft.
Saute Onion: Slice the onions. You can keep them longer (as if making caramelized onions) or dice them to ensure that each pasty will have plenty of onion. On medium heat, heat around 2-3 tablespoons of canola oil in a pan, and place the onions in. Allow them to turn golden brown. Set Aside.
Cook the sausage meat: follow the instructions on the package and once the sausage is cooked, set aside.
Sauté the carrot and leek: in the mustard with a teaspoon of oil. Once soft, add to the onions. Then add the boiled potatoes allow it to start to come together to form a sort of mash.
Add the thyme: add the 2 tablespoons of fresh time, and continue to stir. Begin to season with garlic bouillon, salt, and pepper (do one pinch of salt at a time). Stir to make sure it is incorporated. Once you feel the flavor is balanced, add the 1 cup of cheddar cheese to the potato mixture. Once the filling has come together, add the sausage, and set it aside so it can cool until the point where it is lukewarm. You can transfer it to a large mixing bowl or keep it in the pan that you cooked it in.
Putting them together: Heat your oven to 350°F. This recipe can make 8-9 small pasties or if you wish to make large pasties, it will likely make 3 or 4.
To make your pie crust for your gluten free pasties, you can do this one of two ways.
Take two piece of parchment paper, then take a ball of dough and place it between them. Use your rolling pin to roll it out until it is the size of a corn tortilla.
On a taco press, take two pieces of parchment paper, and place a ball of pie dough between them. Press down, and do this until it is the size of a corn tortilla. You will want pastry circles.
Once it is the size you want: scoop in the filling. Place it in the center of the dough in a line going across. Put enough filling but make sure you do not add too much filling, you do not want the pasty to pop open while it is baking. Fold the dough over, and crimp the dough along the edges of the pastry. Do this until all of the filling and dough is gone.
Once the pasties are assembled: place the pasties onto a prepared baking sheet ) on baking sheets lined with parchment paper). Slit holes onto the top of each gluten free pasty to ensure that air can properly escape while baking. Now, take a beaten egg and brush the egg mixture onto the top of each pasty. Cut small slits on the top of each pasty. Place in the preheated oven and bake for 25-30 minutes or until golden brown. When removed from the oven, allow them to sit for a few minutes. You do not want to burn your tongue when you bite into them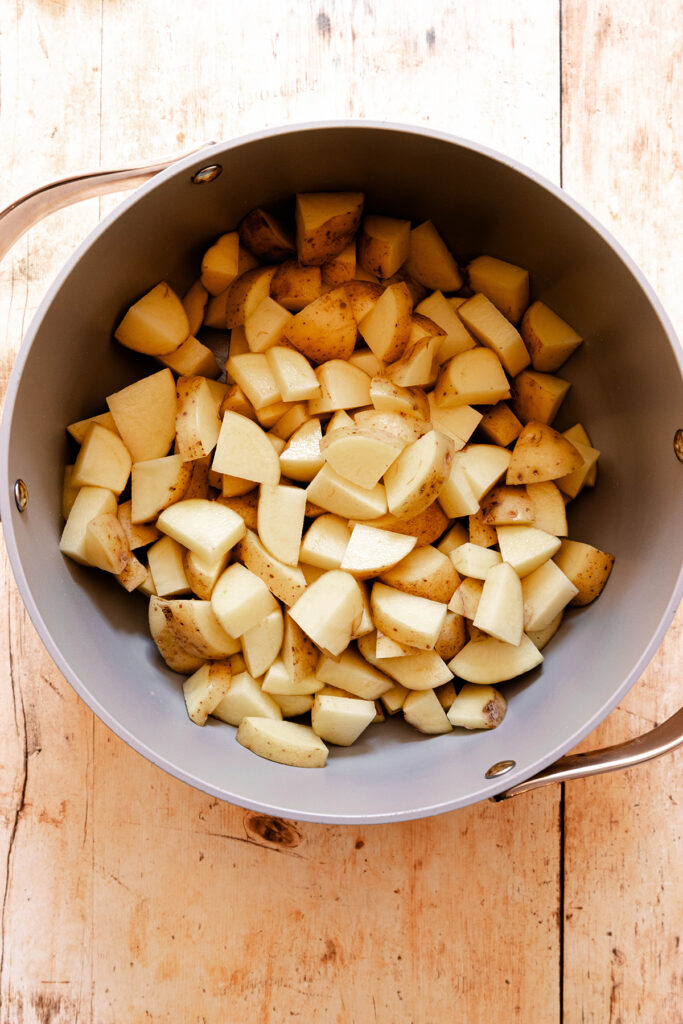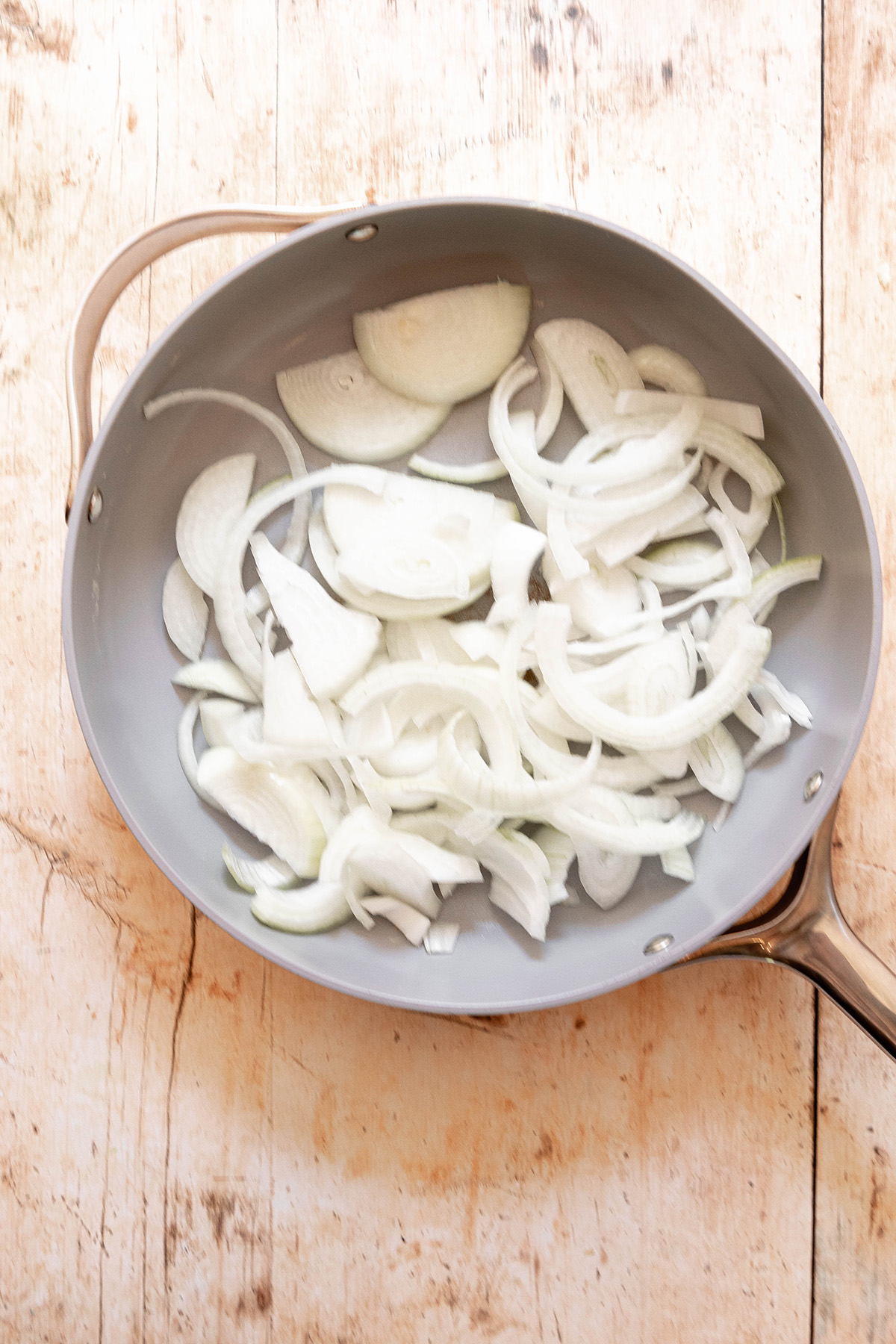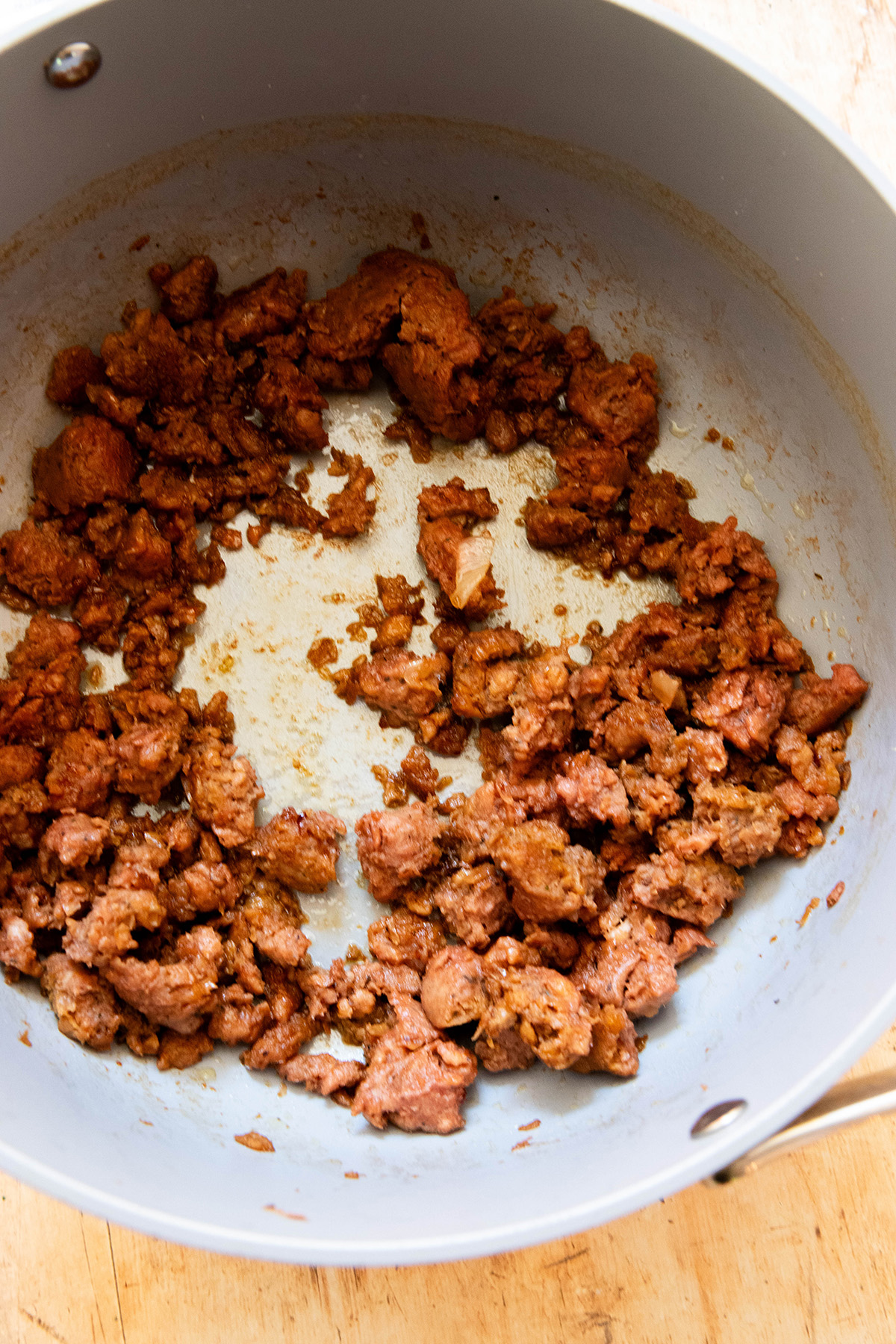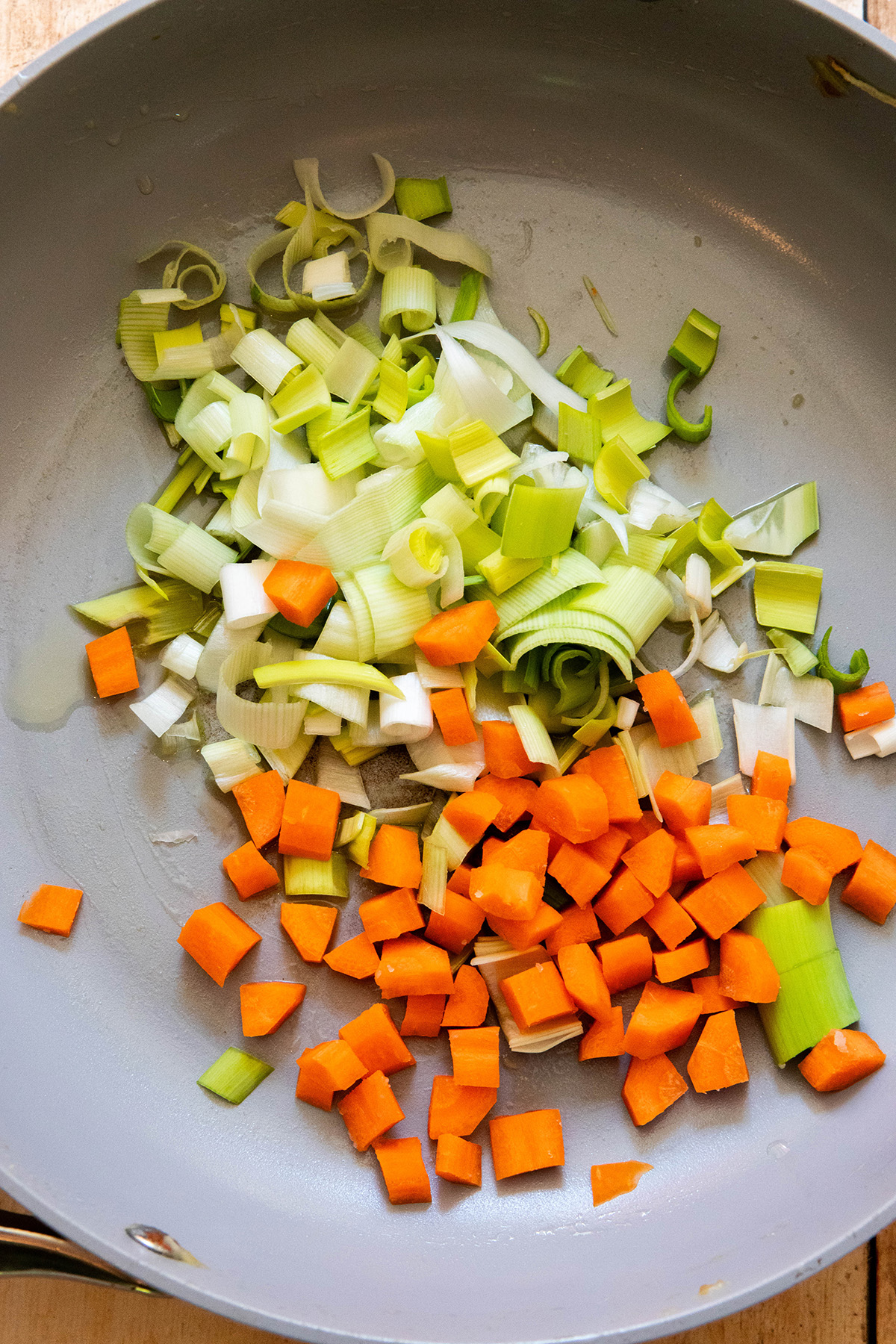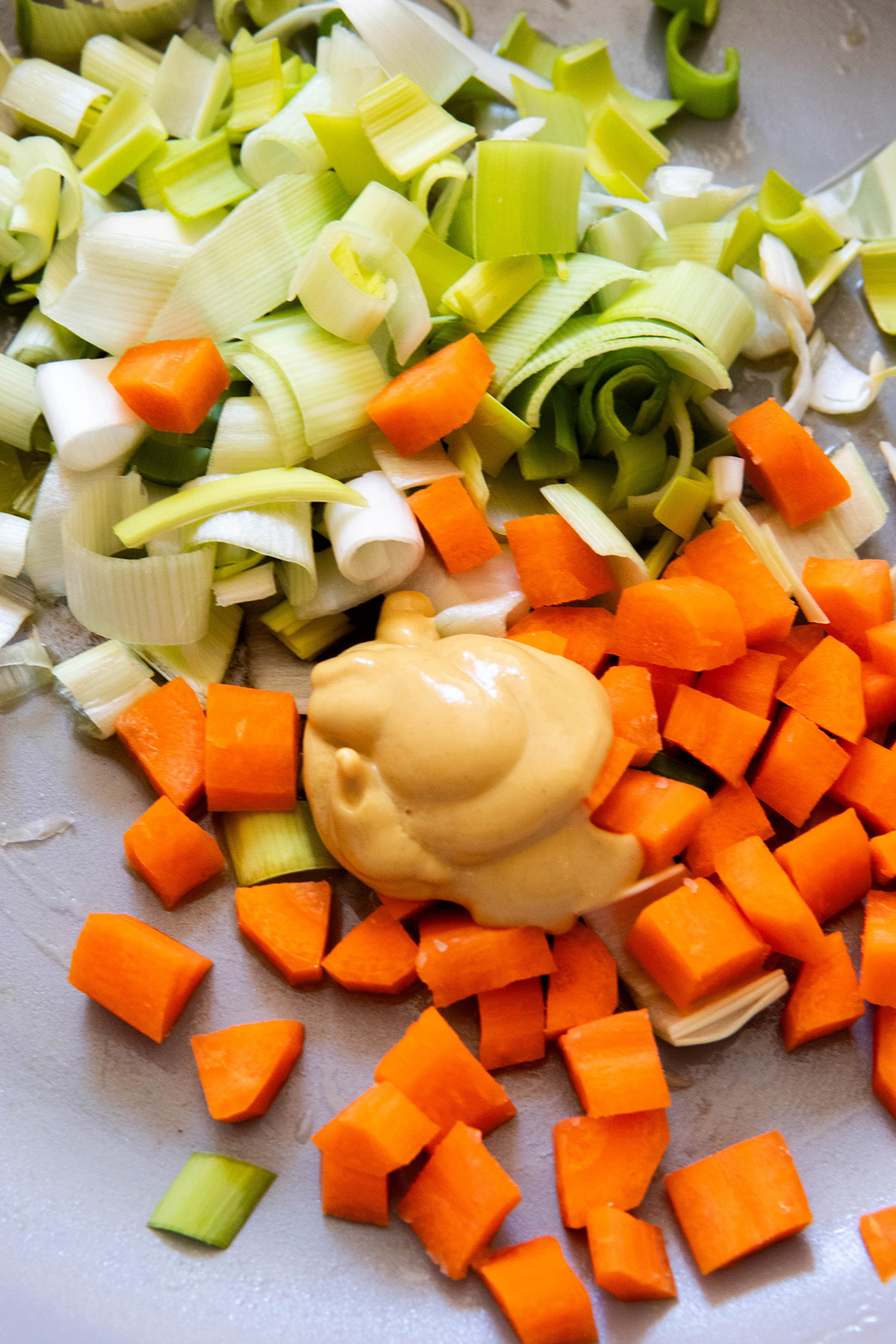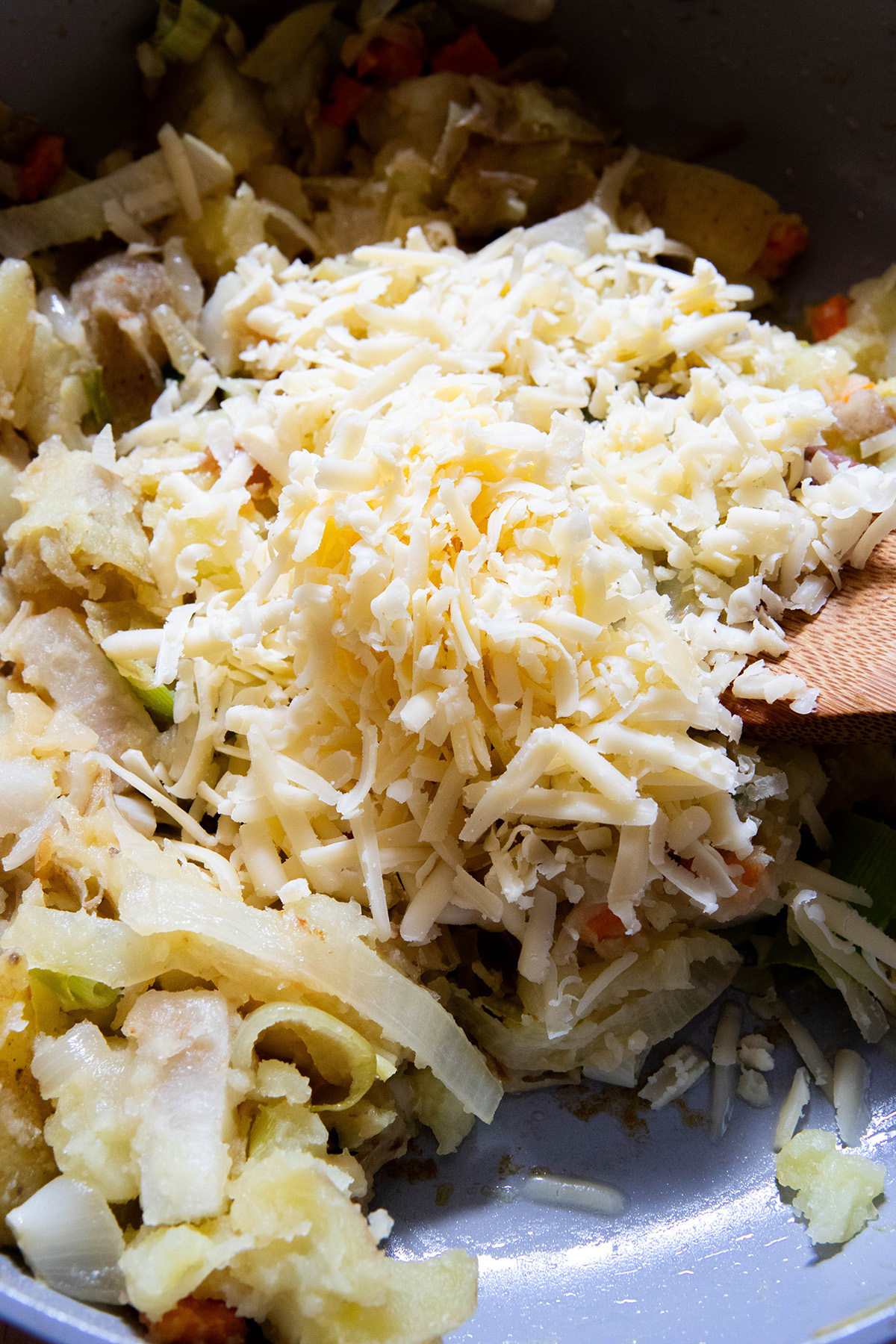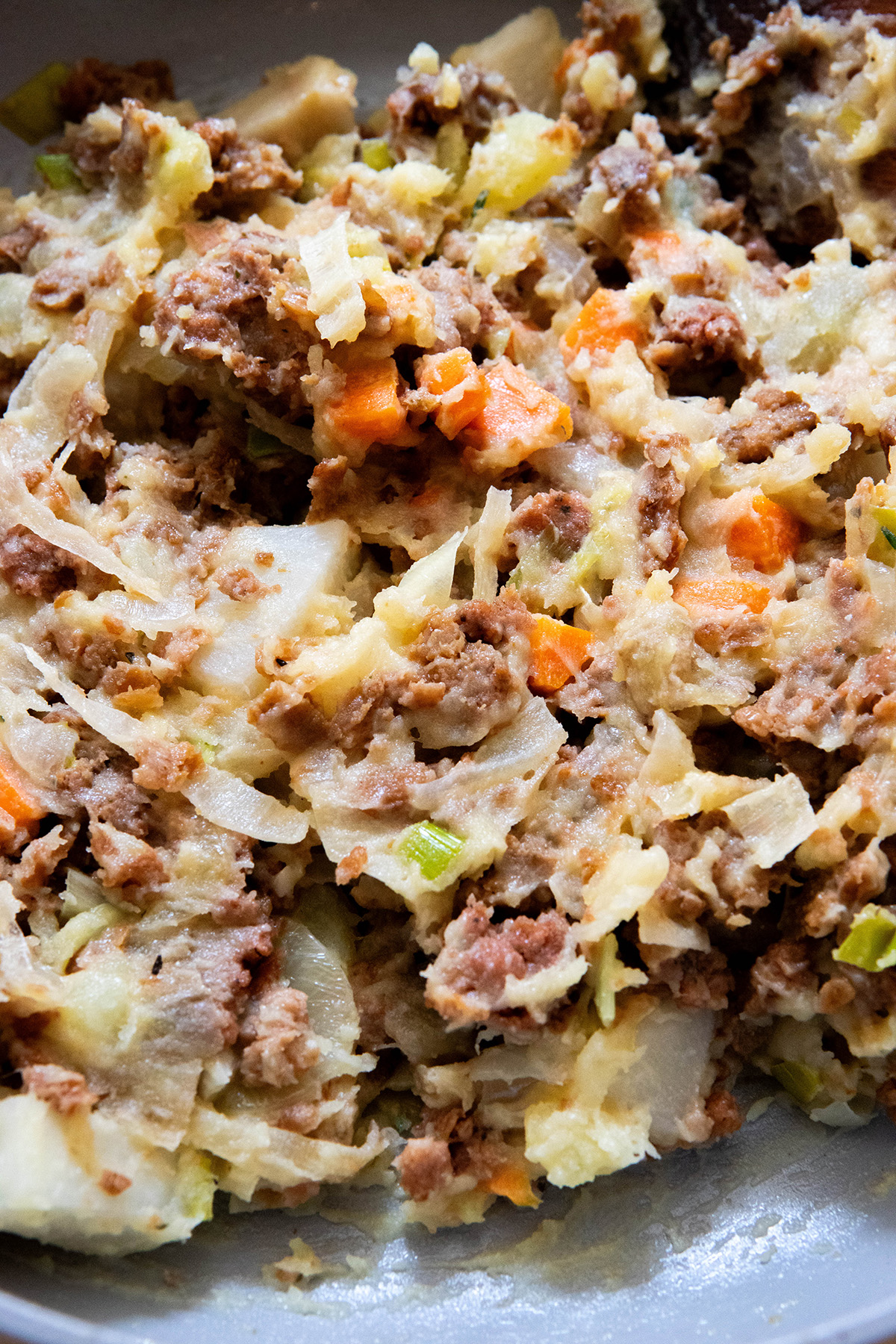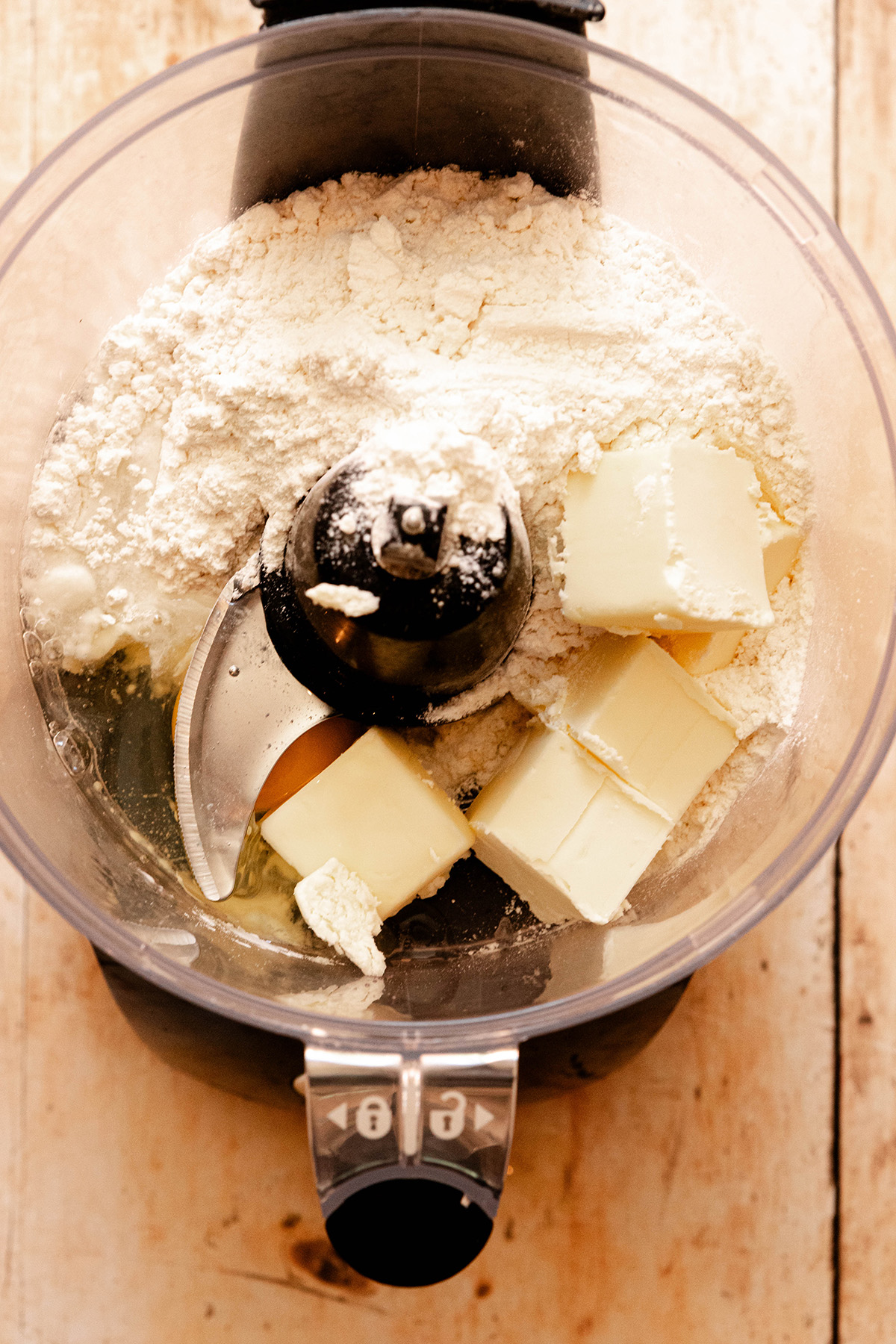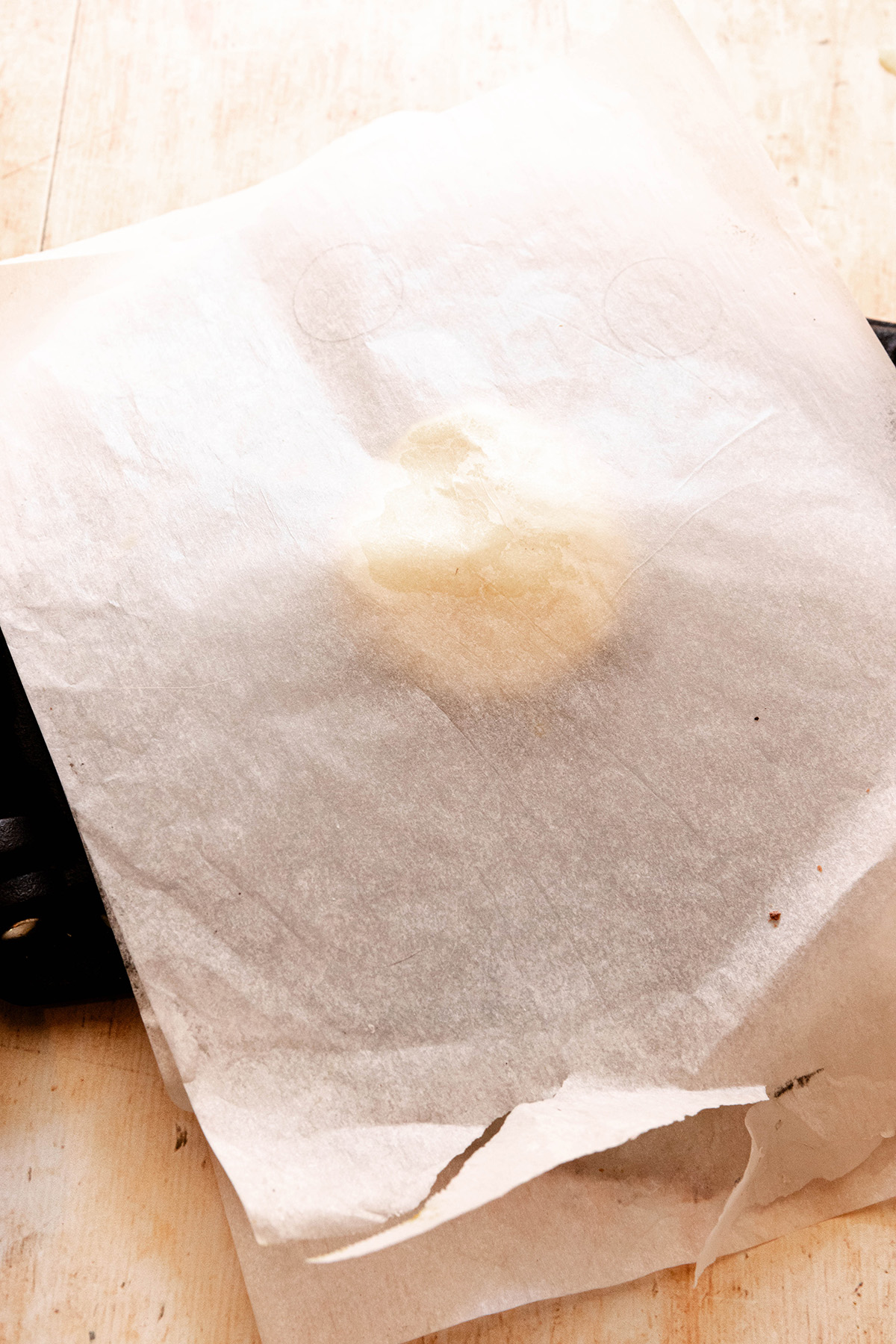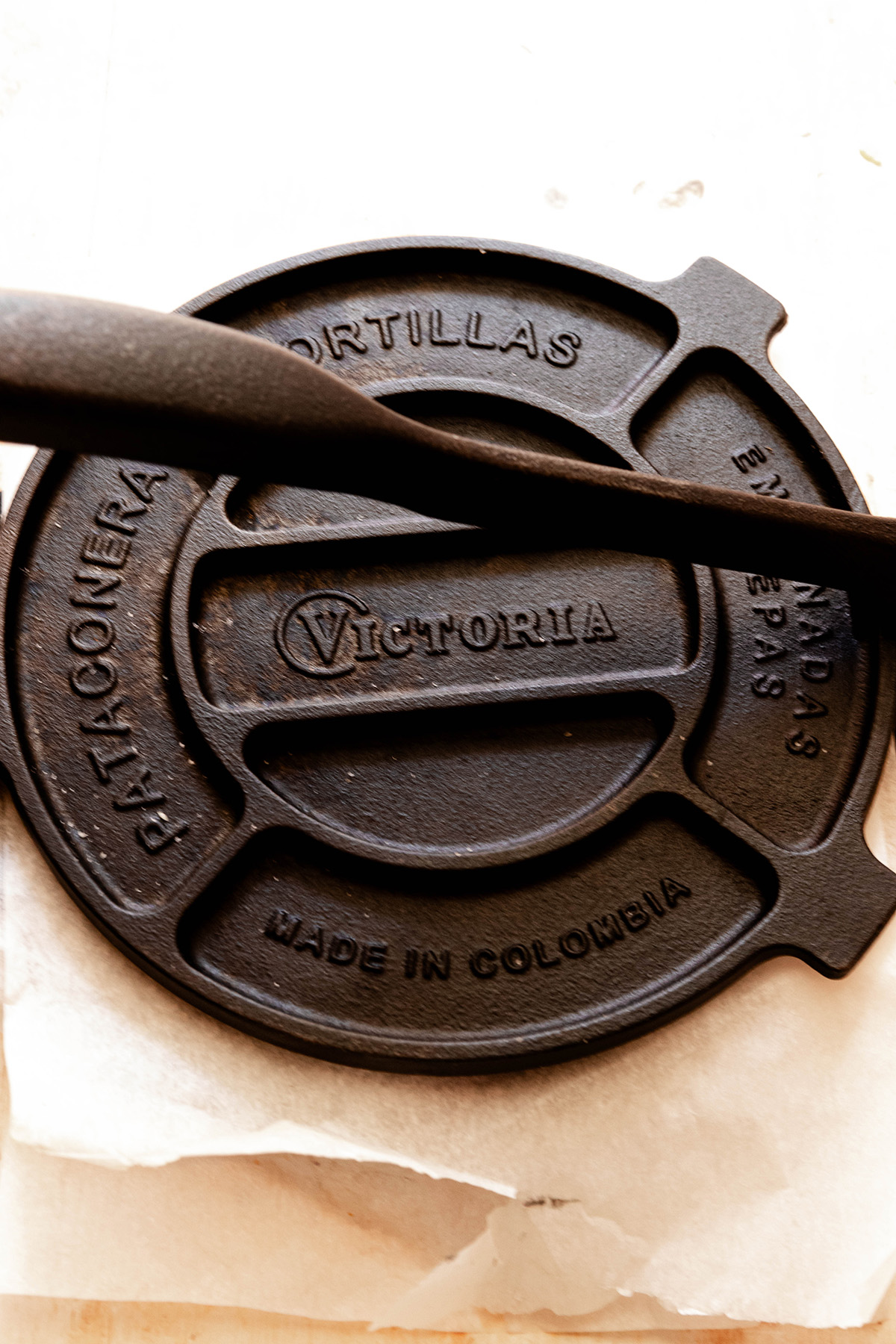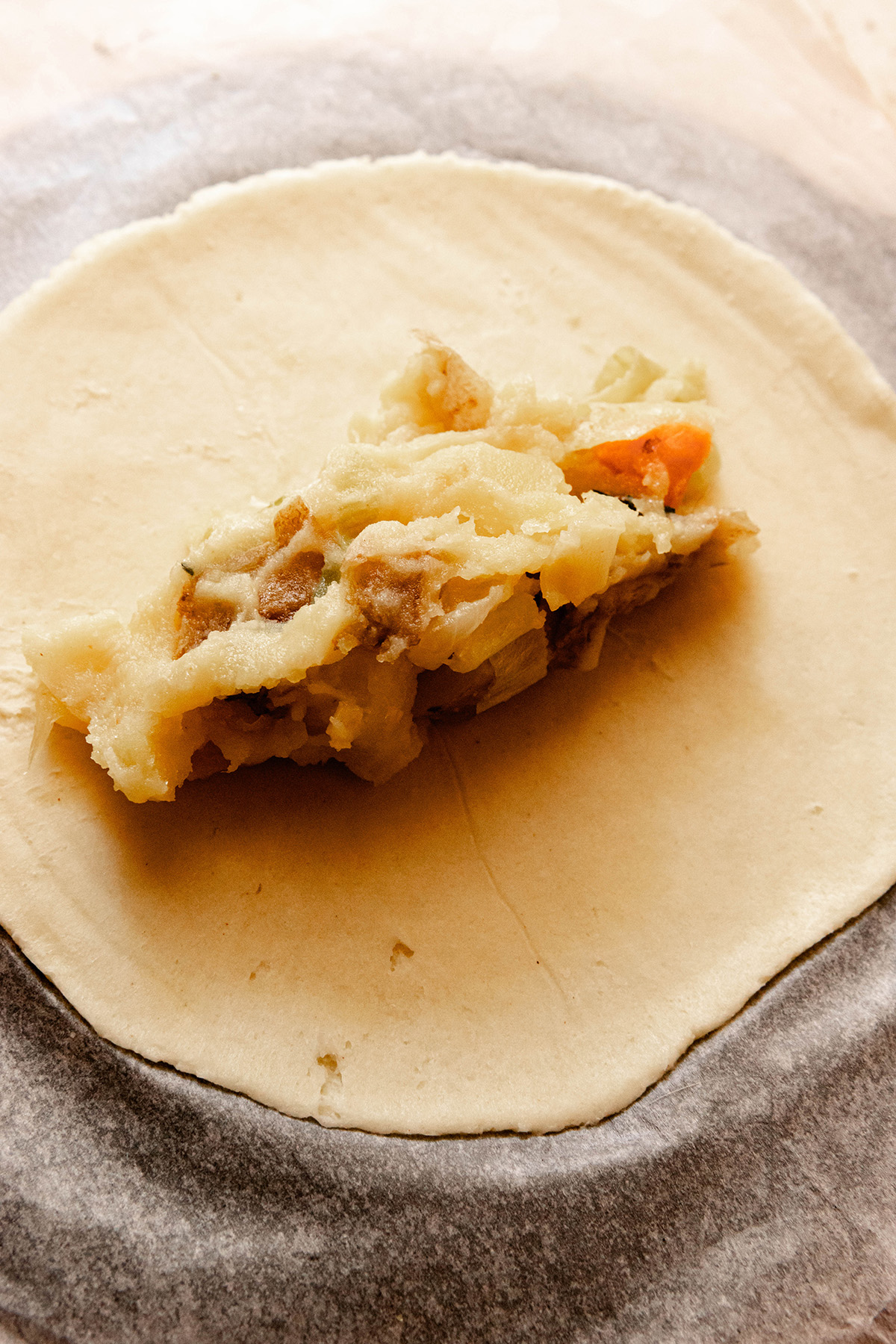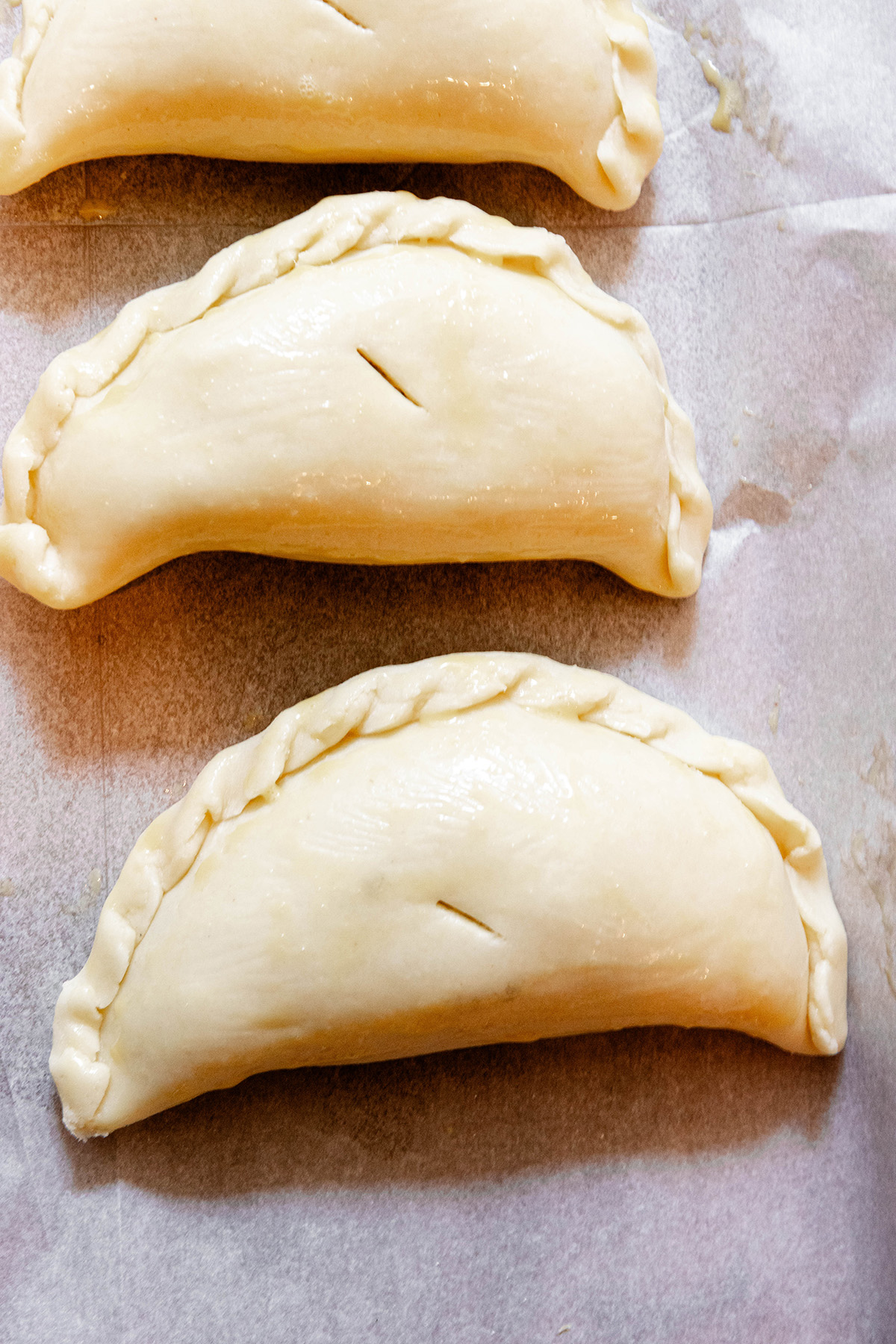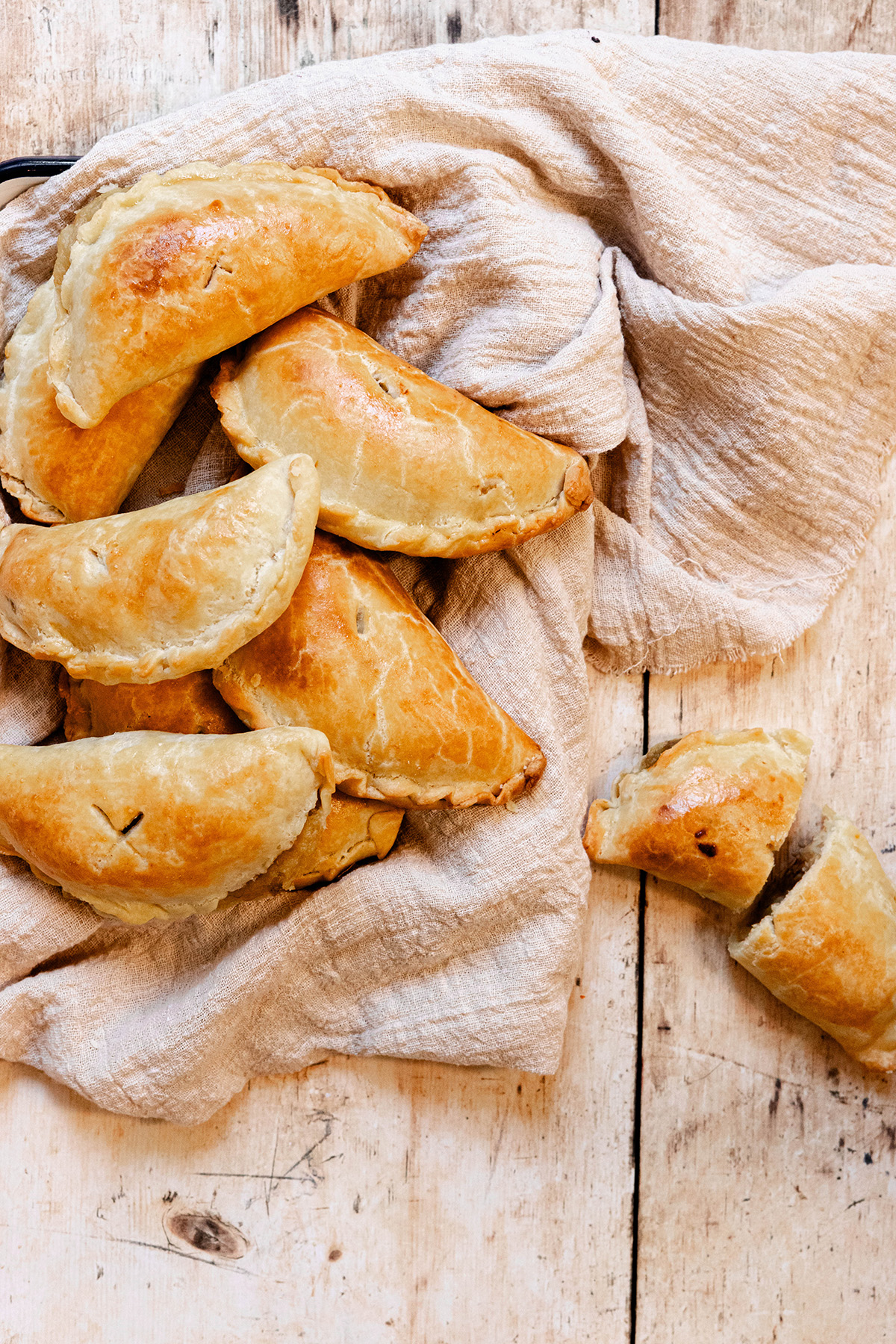 HOW TO STORE THESE irish PASTIES?
If you want to keep them in the fridge for a few days you can if you store them in an airtight container. If you want to freeze these pasties that is a great option. I have instructions here as to how to cook frozen pasties. Place them in a freezer bag, mark the date on them, and they will keep for up to 3 months.
LEAVE A RATING AND REVIEW!
Did you love this recipe? If you did, let me know! And let others know too by leaving a comment and star rating. Reviews are incredibly useful in helping other people find my site and make my recipes. Thank you so much!
Laura
Check out more fun recipes below
Irish Pasties Recipe: Delicious Irish Pasty Recipes
This recipe for Irish pasties is perfect for any day (or St Patrick's day). Similar to Cornish pasties, but with their own spin, this delicious pastie supper will become a staple in your kitchen in no time
Equipment
1 Food Processor

1 Large Bowl

1 Baking Tray

1 Rolling Pin

1 Parchment Paper
Ingredients
5

Potatoes

1

Carrot

1

Onion

1

Cup

Cheddar Cheese

Aged Cheddar

2

tablespoon

Fresh Thyme

4

Sausage

Beyond Meat

1

teaspoon

Garlic Bouillon

1

Rutabaga

1 ⅕

Gluten Free Flour

I use Cup4Cup- For Crust

8

tablespoon

Butter

For Crust

2

Large

Eggs

One for crust, one for egg wash

1

Cup

Leeks

1

tablespoon

Dijon Mustard
Instructions
First you are going to make your dough: Add the flour, cold butter that is cubed, egg, and 1-2 teaspoon of cold water into your food processor. Blend until it comes together to form a dough. Place in the fridge after you have covered with plastic wrap to preserve it. 

To make your filling:  Cut up the potatoes. Place them in a pot and fill it with water. Salt your water, it will help add flavor to the food. Boil until soft.

Saute Onion: Slice the onions. You can keep them longer (as if making caramelized onions) or dice them to ensure that each pasty will have plenty of onion. On medium heat, heat around 2-3 tablespoons of canola oil in a pan, and place the onions in. Allow them to turn golden brown. Set Aside.

Cook the sausage meat: follow the instructions on the package and once the sausage is cooked, set aside.

Sauté the carrot and leek: in the mustard with a teaspoon of oil. Once soft, add to the onions. Then add the boiled potatoes allow it to start to come together to form a sort of mash. 

Add the thyme: add the 2 tablespoons of fresh time, and continue to stir. Begin to season with garlic bouillon, salt, and pepper (do one pinch of salt at a time). Stir to make sure it is incorporated.  Once you feel the flavor is balanced, add the 1 cup of cheddar cheese to the potato mixture. Once the filling has come together, add the sausage, and set it aside so it can cool until the point where it is lukewarm. You can transfer it to a large mixing bowl or keep it in the pan that you cooked it in. 

Putting them together: Heat your oven to 350°F. This recipe can make 8-9 small pasties or if you wish to make large pasties, it will likely make 3 or 4. 

To make your pie crust for your gluten free pasties, you can do this one of two ways.Take two piece of parchment paper, then take a ball of dough and place it between them. Use your rolling pin to roll it out until it is the size of a corn tortilla. On a taco press, take two pieces of parchment paper, and place a ball of pie dough between them. Press down, and do this until it is the size of a corn tortilla. You will want pastry circles.

Once it is the size you want: scoop in the filling. Place it in the center of the dough in a line going across. Put enough filling but make sure you do not add too much filling, you do not want the pasty to pop open while it is baking. Fold the dough over, and crimp the dough along the edges of the pastry. Do this until all of the filling and dough is gone. 

Once the pasties are assembled: place the pasties onto a prepared baking sheet ) on baking sheets lined with parchment paper). Slit holes onto the top of each gluten free pasty to ensure that air can properly escape while baking. Now, take a beaten egg and brush the egg mixture onto the top of each pasty. Cut small slits on the top of each pasty. Place in the preheated oven and bake for 25-30 minutes or until golden brown. When removed from the oven, allow them to sit for a few minutes. You do not want to burn your tongue when you bite into them
Nutrition
Calories:
2520
kcal
Carbohydrates:
257
g
Protein:
70
g
Fat:
142
g
Saturated Fat:
83
g
Polyunsaturated Fat:
8
g
Monounsaturated Fat:
36
g
Trans Fat:
4
g
Cholesterol:
726
mg
Sodium:
1942
mg
Potassium:
6537
mg
Fiber:
40
g
Sugar:
38
g
Vitamin A:
16852
IU
Vitamin C:
351
mg
Calcium:
1340
mg
Iron:
17
mg